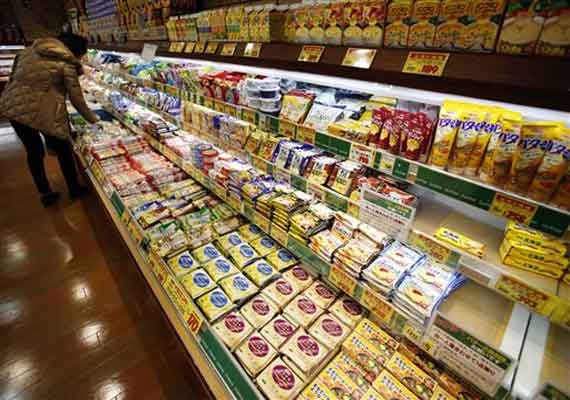 Tokyo: When Japanese pose for pictures, instead of saying "Cheese!" some say "Butter!" These days, butter is more likely cause for frowning, since it is rationing that comes to mind.
As the Christmas Eve cake rush approaches, grocery stores are limiting customers to a maximum of two packages of butter each. Last week the government announced its latest plan for "emergency imports" to ease shortages of the spread.
The butter shortfall stems from several factors including stressed out dairy cows, aging farmers, rising costs and trade and price restrictions.
The official reason for short supplies of milk used to make butter is lower output due to unusually hot weather last summer in the northern island of Hokkaido, Japan's dairy basket. Fresh milk sells for more per ton than butter, so dairy producers are said to be giving butter short shrift and butter sections are often bare on shelves crammed with various margarines and other spreads.
But the worsening shortages are also a symptom of industry protections that limit farm imports and of deeply entrenched resistance to a market-opening overhaul. Prime Minister Shinzo Abe will be struggling to deliver on reform promises even if his party wins a stronger mandate for his "Abenomics" policies in an election on Sunday.
Apart from overworked cows and difficulties growing enough forage to feed them, dairying is among many Japanese agricultural industries in decline. Farmers are retiring without heirs willing to take over their farms and prices for feed and fuel have surged, cutting into profits.
Japan had 417,600 dairy farms in 1963. As of February, it had 18,600 despite heavy government subsidies.
Japanese farmers, like those in the U.S. and many other countries, traditionally have been protected from foreign competition, both to ensure a degree of food self-sufficiency for this resource-scarce island nation and for political reasons.
Despite Abe's vows to modernize farming and "drill deep" through the country's bedrock of bureaucracy and vested interests, his government has made little headway apart from tinkering with land reforms.