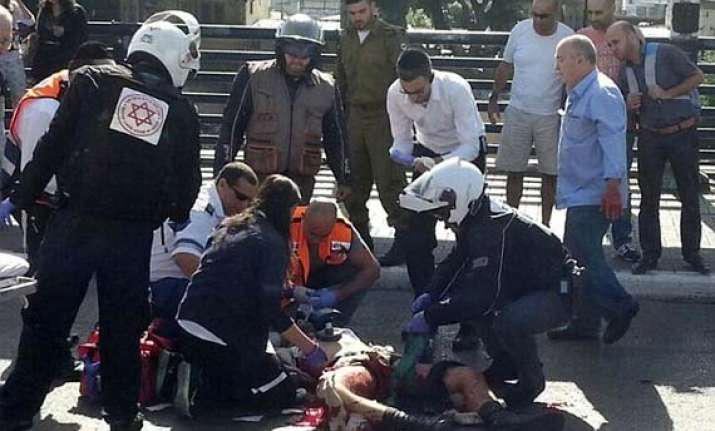 Jerusalem: An Israeli soldier died Monday night of injuries caused earlier in the day in a Palestinian stabbing attack in Tel Aviv, the Sheba Medical Center in the city said in a statement.
Almog Shiloni, a 20-year-old soldier from the city of Modiin, was stabbed near a train station in southern Tel Aviv, Israel's business capital, Xinhua reported.
The attack left him fatally wounded and emergency team rushed him to a hospital in a critical condition. Later doctors announced he had succumbed to his wounds.
Palestinian media identified the assailant as Nur a-Din Hashiya, a resident of the Askar refugee camp outside the city of Nablus in the Israeli-occupied West Bank.
Hashiya was mildly wounded by passers-by, and was later arrested by the police.
A few hours later, a second stabbing attack near the settlement of Alon Shvut claimed the life of a young Israeli woman.
The incident came amidst a wave of violence stoked by tensions over the access to a holy site in Jerusalem, known to Jews as the Temple Mount and Muslims as Harem al-Sharif.