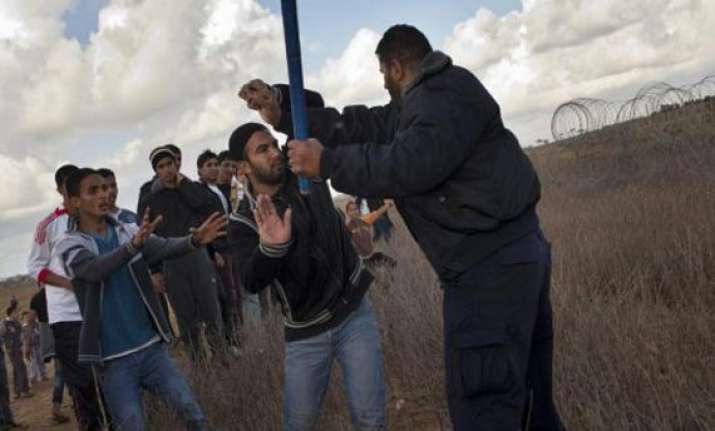 Gaza : A Palestinian was killed Monday night by the Israeli artillery shells fired near the border between the Gaza Strip and the Jewish country, Xinhua reported.
A Palestinian was killed and another was arrested after the two approached the border fence, said Israeli news website the Israeli Daily Yedioth Ahronoth.
Earlier, Palestinian witnesses had said Israeli army tanks stationed near the border fired several artillery shells into northern Gaza.