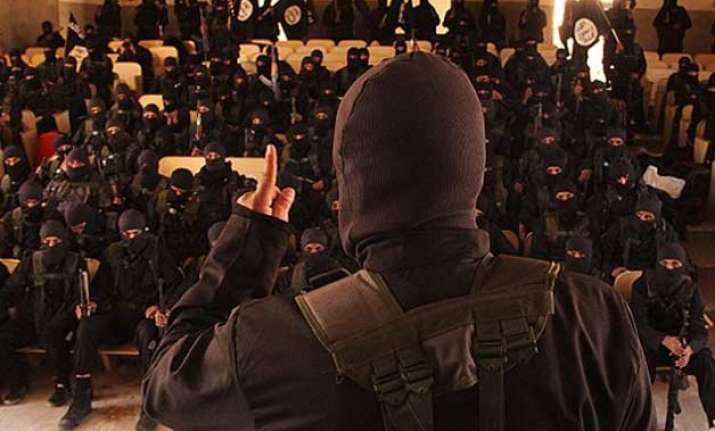 Washington: Islamic State of Iraq and Syria (ISIS) has tweeted a series of pictures of a military "graduating class" displaying dozens of foreign fighters wearing masks, fatigues and wielding AK-47s and holding  black and white ISIS flag.
The students of Jihad listened to the speakers who asked them to go out and change the world, posed for pictures but instead of caps, gowns and degrees, they wore masks, fatigues and held AK-47.
The pictures posted out from the Islamic State in Syria in the last few days showed dozens of foreign fighters who came to Syria to join the Islamic caliphate. As reported by Fox News, the graduation pictures capped 18 months of training in ideology and weaponry at a university in Deir Az-Zour, in northern Syria.
The young IS graduates are now ready to implement their training and studies into the field by killing innocents or fighting forces in Iraq and Syria.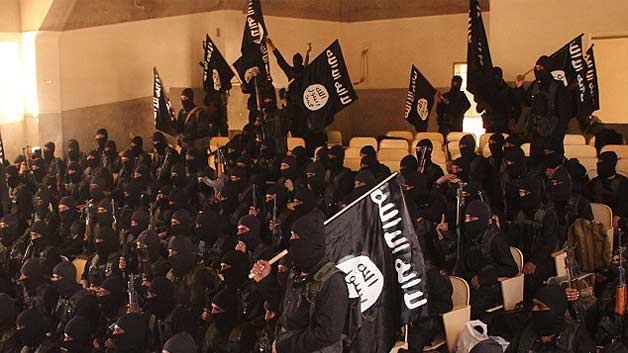 Experts say ISIS has reasons for attaching the formal trappings of commencement exercises to the training of its fighters.
Ryan Mauro, national security analyst and adjunct professor of Homeland Security for the Clarion Project, commented on the pictures, ""There are two messages being sent by ISIS besides the obvious shock factor: First, their caliphate is an actual functioning and legitimate state. Second, this is long-term struggle."
Experts believe that ISIS is showing these pictures to make the world believe that it has succeeded in creating a state where Al-Qaeda and Muslim Brotherhood had failed.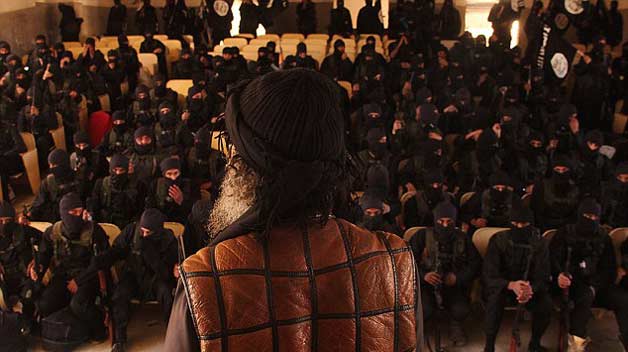 It is a way to send a message to its potential recruits that it has created a professional, deadly and well-equipped force ready to protect its expanding Caliphate, say experts.
IS is also training assassins as young as eight years old and launching their own three year medical school of sorts.
The pictures are alarming for the world as it shows that ISIS is not just a militant organization who fights without tactic and aim but they are an organized unit who can defend their acquired territory.