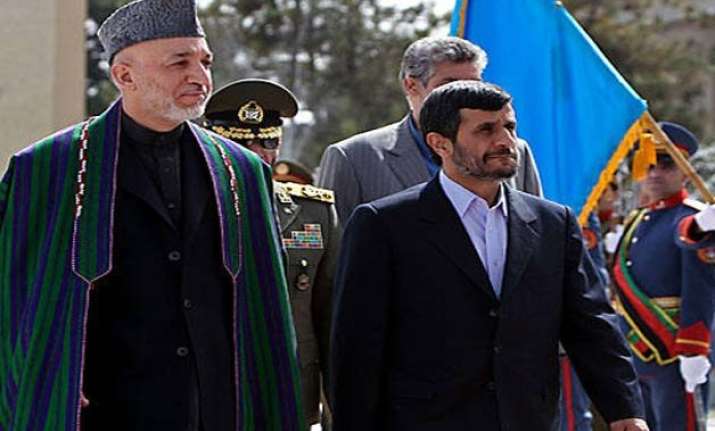 Tehran: Iran and Afghanistan have agreed to cooperate against illicit drug trafficking and the perils of terrorism in the region, Iranian President Hassan Rouhani said on Sunday.
"Concerning the issue of narcotics, which is a menace beleaguering the region, including Iran and Afghanistan, we agreed to have intelligence and security cooperation to counter drug trafficking rings," Rouhani said in joint press conference with his visiting Afghani counterpart Ashraf Ghani Ahmadzai.
Tehran and Kabul would also share intelligence on terrorism, violence and extremism in the region, including Afghan regions bordering Iran, and conduct joint operations if necessary, Xinhua reported citing Press TV.
Talks were also held on the issue of Afghan refugees currently residing in Iran, and an agreement was reached on the adoption of measures to register all Afghan refugees, he added.
Ahmadzai said that Iran and Afghanistan enjoy amicable relations and should use such an opportunity to establish peace and stability.
"Today, we are facing the serious threat of terrorism, and acts of barbarism. We are witnessing civilian casualties on daily basis. There is a need for cooperation in order to address problems such as IS terrorists," he was quoted as saying.
Ahmadzai arrived in Tehran on Sunday for talks to boost mutual ties and discuss issues of mutual interest with senior Iranian officials.
Iran is located at the crossroads of an international drug smuggling route from Afghanistan, the world's top opium producer, to Europe.