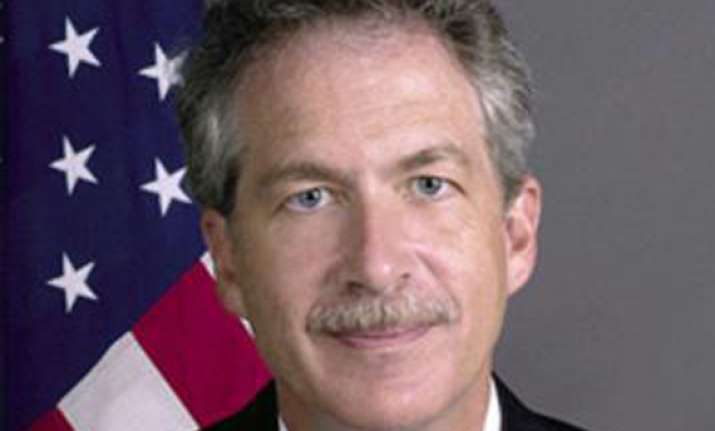 Pune, Dec 17: Hailing India as one of the most important nations in current global scenario, the US on Friday said the strategic engagement between the two nations was key to ensure a peaceful and prosperous international order, apart from benefits to each other.

"The story of how we work together to ensure a peaceful and prosperous international order is as ambitious as it is profound. It is a deeply strategic endeavour that we can and must pursue together. It is work that will define a generation," Deputy Secretary of State William J Burns said addressing a gathering at Pune University. 

Calling for further enhancing cooperation between the two countries, he said both India and the US can contribute in building a more secure, stable, democratic and just global system.

"Across the world, I believe that India and America - with so many converging interests, shared values and common concerns - are natural partners in building a more secure, stable, democratic and just global system. 

"India can make a decisive contribution to what Secretary Clinton has called 'the global architecture of cooperation' to solve problems that no one country can solve on its own," he said.

Noting that world economy was going through a turbulent phase, he complimented the reform process in India and said it encourages the Indian government to continue its domestic reform agenda and facilitate greater foreign investment. 

"This reform process is good for India, and good for the world. Over time, we look forward to India playing an eventual role in our vision of trans-Pacific economic cooperation," he said.

"We see our efforts to open markets as complementary and converging, and encourage the Indian government to continue its domestic reform agenda to facilitate greater foreign investment and market access in tandem with its regional economic integration efforts," Burns said. 

Calling India as an essential part of US's vision for an economically integrated Asia-Pacific region, he said, "Indeed, we are counting on India's rise as a global power - one that engages from the Middle East and East Asia to Africa and beyond."

"The Obama Administration has high hopes for the US-India relationship, and we are working hard to ensure that our ambitions are matched by results," he said Observing that Asia-Pacific region was emerging as the epicentre of economic growth, innovation and global trade, he said "the question is whether we are doing as much as we can to ensure that our partnership in Asia realises its full promise.

I believe the honest answer is: not yet." "We both have much to learn from each other, and dialogue offers an opportunity to identify new areas of cooperation and to address areas of disagreement. We are also launching a new US-India-Japan trilateral consultation on regional issues," he said.

"America's vision for the 21st century has at its heart an Asia-Pacific built on security, prosperity and dignity for all nations and people. That vision will be impossible without a strong American partnership with a rising India," he said.

Acknowledging India's growing maritime capabilities, he said the US is interested in working with India to combat various challenges in the Indian Ocean Region. 

"India's strong presence across the Indian and Pacific Oceans is a source of comfort and affirms its potential as a net security provider in the maritime domain," he said.