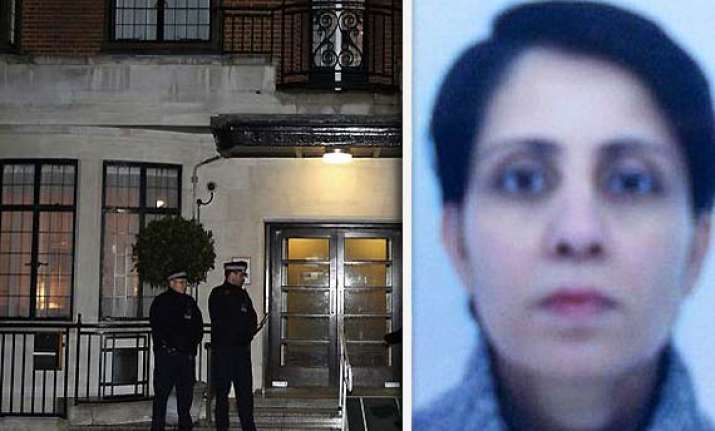 London, Dec 13: An Indian-origin nurse, who died after being duped by a prank call made by two Australian DJs to a UK hospital treating a pregnant Kate Middleton, was found hanging at her staff accommodation, an inquest heard today.
46-year-old Jacintha Saldanha was found dead on Friday last, three days after the call from Australian radio presenters pretending to be the Queen and Prince Charles.
She had transferred the call at the King Edward VII's Hospital to a colleague who detailed Kate's condition.
The inquest, which opened at Westminster Coroner's Court today, heard that Saldanha, a mother of two, was found hanging by the neck from a scarf on a wardrobe door in her room near the hospital in central London.