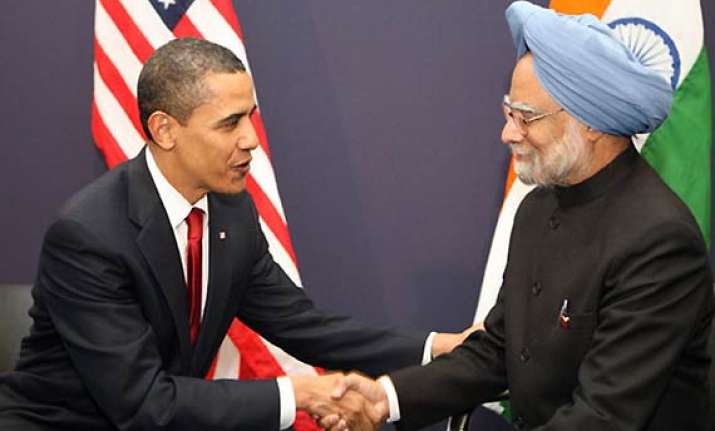 Washington, Dec 6: India and the US are expected to seek a common ground on the implementation of civil nuclear deal when Deputy Secretary of State William Burns travels to New Delhi later this month amid attempts by two sides to avoid rhetoric in public.

The issue which has been a matter of contention due to India's nuclear liability law is expected to dominate the discussions that Burns will have with Foreign Secretary Ranjan Mathai and with other officials.

Sources pointed out that despite strong reservations on this issue, after the Indian Government issued the Gazette notification last month, the Obama Administration has decided to not to come out with its view.

India and the US appear to have agreed to avoid finger-pointing in public on the contentious nuclear liability issue and are internally working to find out a common ground. 

The consequence of the new approach is that the US government has officially held off any public comment on the Implementation Rules, preferring to work with India through quiet diplomacy.

In fact, there is no consensus both inside the US Government and the American corporate sector on how to respond to this nuclear issue, said a nuclear expert who is intimately knowledgeable about the situation and regularly interacts with government officials in the US and India, involved in negotiating on this subject, as well as with US nuclear industry and legal community.

"The US and India are trying to find a common ground to keep the hopes of civil nuclear commerce between the two countries alive," said the expert who requested anonymity given the sensitive nature of the ongoing negotiations.

It is learnt that the American corporate sector recently submitted to the State Department its viewpoint on India's Gazette notification.