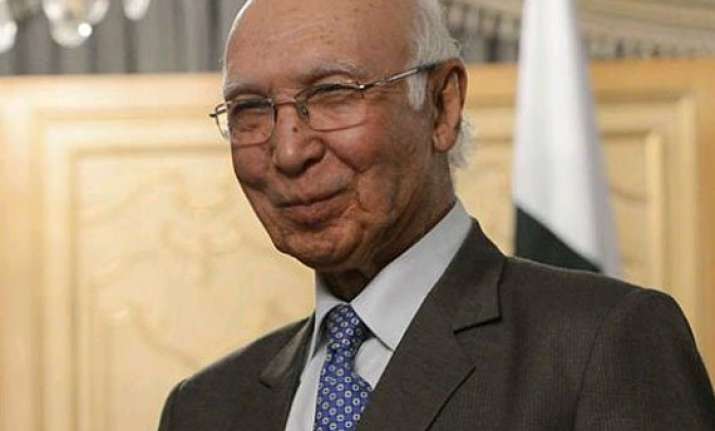 Islamabad: Pakistan today said India cannot afford to carry out "surgical strikes" inside the country as it is aware of Pakistan's response to any such action.  National Security Advisor Sartaj Aziz claimed that the current border tension was part of a bigger conspiracy by Indian government to blame Pakistan as well as exploit the border issue to attract voters in the state elections.  He said hat India cannot carry out "surgical strikes" inside Pakistan as it would result in a "response".
Aziz's comments came during a briefing to the National Assembly Committee on Foreign Relations.  "Our army is fully alert and capable to appropriate response," he said amid tensions between India and Pakistan along the Line of Control and International Border.  The advisor said that Kashmir was a core issue and Pakistan would like the international community to play its role in its resolution.
He did not rule out talks and said Pakistan will use all channels to defuse the tension as it wants good ties with India.
He also said that better relations between the two neighbours were only possible if Kashmir issue is resolved.