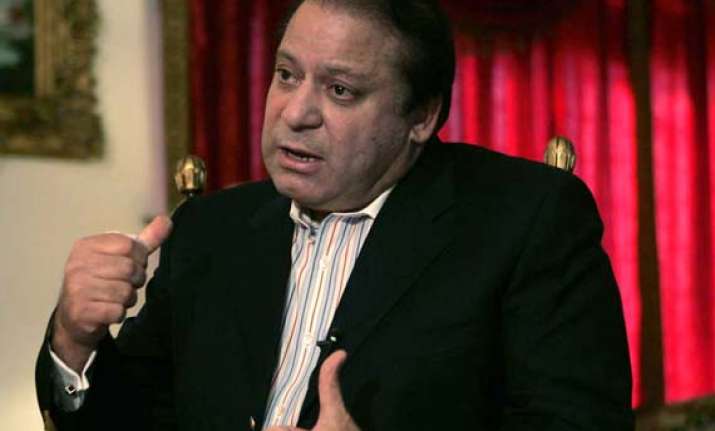 Islamabad: In an attempt to end a controversy over his purported remarks about his Indian counterpart, Pakistan Prime Minister Nawaz Sharif has said that he never called Manmohan Singh a "village woman".
Sharif also denied charges that Pakistan was sponsoring terrorism in India, saying his country was itself a victim of the menace.
Just a day before the two Prime Ministers met on the margins of the UN General Assembly in New York on Sunday, a Pakistani TV talk show host claimed Sharif had described Singh as a "dehati aurat" (village woman) during an informal chat over breakfast with journalists.
The talk show host withdrew his remarks after an Indian journalist, who too was present at the interaction, said Sharif had made no such remarks.