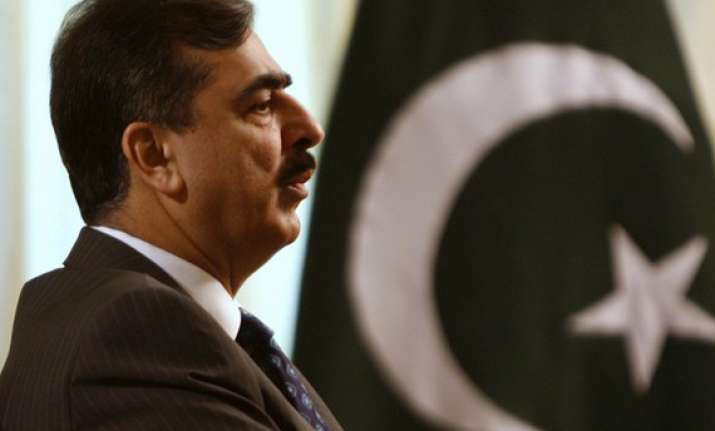 Islamabad, Feb 12: "At the moment I have good relations" with the powerful military, Pakistan Prime Minister Yousuf Raza Gilani said, weeks after they had a tense standoff over the memo scandal.

Asked about his relations with the military during an interview to al-Jazeera, Gilani, said: "At the moment I have good relations".

Last month, the government and the military had differed on the crucial issue of whether the Supreme Court should order an inquiry into the alleged memo that sought US help to stave off a military takeover in Pakistan after the killing of Osama bin Laden in May.

Gilani reiterated his contention that the failure to detect bin Laden's presence in Pakistan should be shared by the world's intelligence agencies, which were all looking for the Al Qaeda leader.

He said he was "disappointed" that the US conducted a unilateral raid to kill bin Laden in Abbottabad last year.

"This should have been shared with us. That was the reason why the unilateral action was not well taken," he said.

Gilani said Pakistan was opposed to US done strike in the tribal belt bordering Afghanistan as the attacks are counter-productive and go against his government's efforts to isolate tribesmen from the militants.

When there is collateral damage in the drone attacks, there is a reaction from the tribesmen, who unite with the militants, leaving "less political space" for the government, he said.

Responding to another question, Gilani asserted that he was the chief executive and that his civilian government controls Pakistan.

"We are following the Constitution of the country. According to the Constitution, the chief executive is the Prime Minister. Therefore if you think (anybody else) is running the country (it) is wrong," he said.