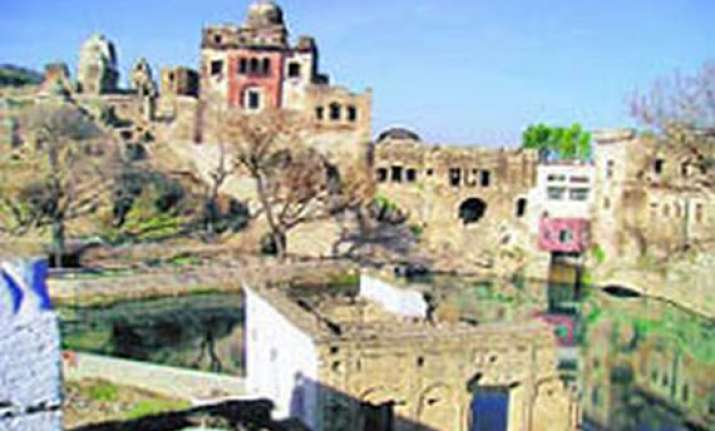 Islamabad, Nov 5 :  Scores of Hindus participated in a special ceremony held at the historic Katasraj Temple in Pakistan's Punjab province following the restoration of its holy pond, which had begun drying up due to excessive use of groundwater by a nearby cement factory.
A total of 115 Hindus from cities across Pakistan visited the temple in Chakwal district on Saturday.
Shri Amar Kund, the sacred pond, was showered with rose petals and pilgrims drank its water and filled bottles to take home.
The Punjab government took steps to revive the pond after it dried up this summer.
The trip to the temple by the Hindus too was facilitated by the Punjab government.
Ashok Chand, general secretary of the Hindu Sudhar Sabha, was quoted by the Dawn newspaper as saying that the federal and provincial governments should protect other Hindu sites across the country.
"We are very thankful to the Punjab government as it did a great job for us," he said.
After attending the ceremony at the pond, Hindus visited the temples in the Katasraj complex.