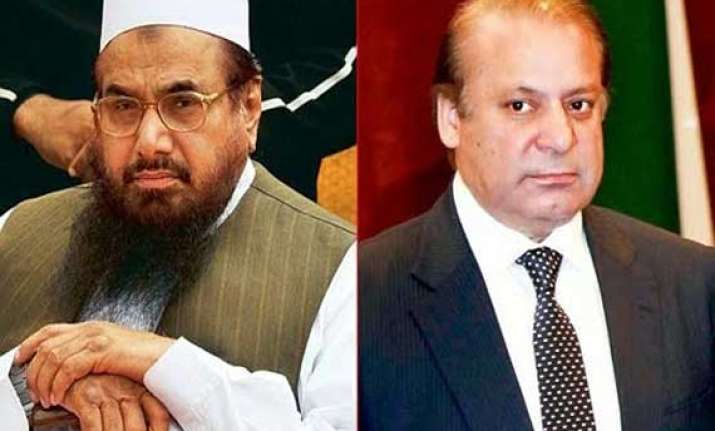 New Delhi: Plotter of the 2008 Mumbai attacks, Hafiz Saeed, has warned Pakistan prime minister Nawaz Sharif over a positive decision on attending Indian PM-designate Narendra Modi's swearing-in ceremony on May 26.
In a video aired by Times Now on Friday, Saeed could be heard saying: "If you (Sharif) attend the ceremony, how will your answer be to the Kashmiris?"
A source in Pakistan's high commission in New Delhi disclosed they had so far received 'positive signals' from the Pakistan government and it was likely that Sharif would respond to the invitation positively, according to The Express Tribune.
However, the delay in a formal announcement over Sharif's visit is apparently attributed to concerns expressed by the country's security establishment.