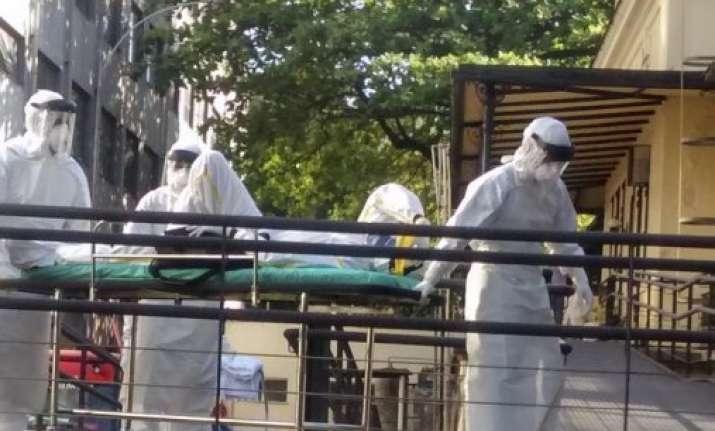 Rio de Janeiro: The Guinean, Souleymane Bah, hospitalised since late last week here, tested negative in his first diagnosis for Ebola, the Brazilian health ministry said on Saturday.
The patient is asymptomatic and in good health, but will continue in isolation until results of his second test are in, and for which blood samples will be taken from him Sunday, 48 hours after the first taken this Friday, according to a communique.
If the result of the second test is also negative, the patient will be released from the isolation unit and the system will be dismantled that was set up to keep watch on the health of 64 people who possibly came in contact with Bah since last Wednesday, when he showed symptoms for the first time.
At a press conference in Brasilia, Health Minister Arthur Chioro said that none of the 64 possible contacts has shown symptoms and confirmed that Bah remains in "stable" condition, and "without any signs of symptoms."