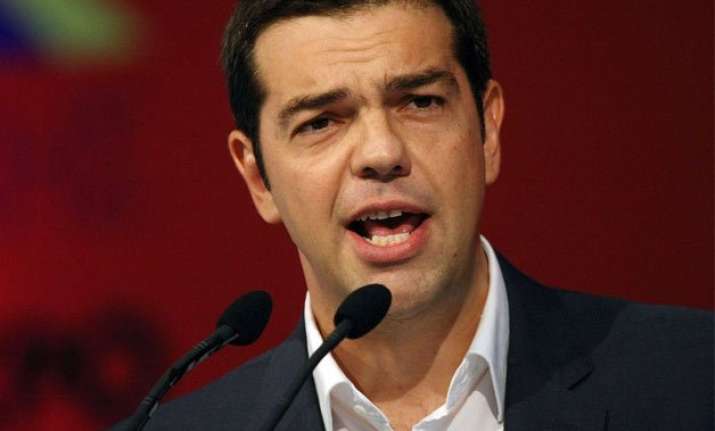 Athens: Greek Prime Minister Alexis Tsipras thanked Finance Minister Yanis Varoufakis on Monday for his "ceaseless efforts" to defend the interests of Greece in negotiations with creditors, according to government spokesman Gabriel Sakellaridis.
Varoufakis announced his resignation earlier on Monday in order to facilitate an agreement between Tsipras and financial creditors.
Sakellaridis said the government would announce a new finance minister following a meeting between Tsipras and Greek political party leaders at the presidential palace, with the exception of the Neo-Nazi party, Efe news agency reported.
"The prime minister feels the need to thank him (Varoufakis) for his ceaseless efforts to promote the positions of the government and the interests of the Greek people under very difficult circumstances," the spokesman conveyed.
Sakellaridis also recognised the "leading role" Varoufakis played in negotiations with creditors since the leftist Syriza party won the general elections on January 25.
Since then, Varoufakis has been considered a diplomatically provocative figure, and several Eurogroup ministers complained openly that they found it difficult to work with the Greek minister.
Tsipras thus decided in April to reduce Varoufakis's role in the negotiations in Brussels, leaving command in the hands of the Deputy Minister for International Economic Relations, Euclidis Tsakalotos.