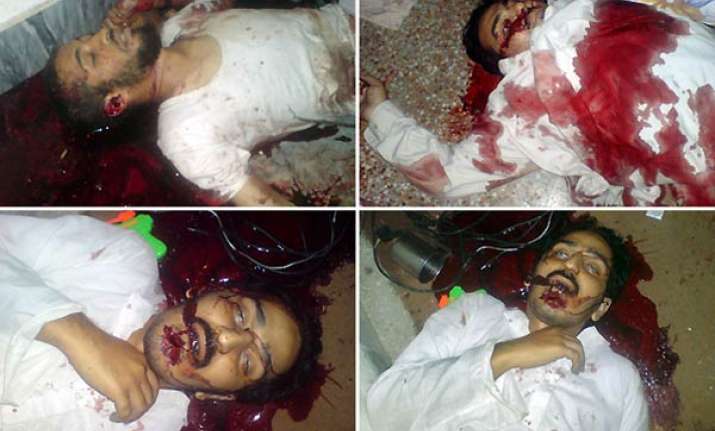 Abbottabad, May 5: Reuters, the international news service, has purchased several graphic photos that allegedly show three dead men in the aftermath of Monday's raid on Osama bin Laden's secret compound in Pakistan.

The images, which include close-up images of men in pools of blood, were taken by a Pakistani security official about an hour after U.S. troops left the terror leader's villa in Abbottabad, the Reuters report said. The photos do not include any images of bin Laden, whose body was removed by Navy SEALS after the raid.

Other photos in the purchased batch show the area around the compound and the wreckage of what appears to be a helicopter.

Reuters is confident of the authenticity of the purchased images because details in the photos appear to show a wrecked helicopter from the assault, matching details from photos taken independently on Monday," Reuters said in its report.

The news service did not say how much it paid for the photos, which were posted on its website today and also appeared on websites of other news organizations. The name of the seller, identified as a Pakistani official, was not released.

Earlier Wednesday, the White House announced it will not release photos of bin Laden's corpse, despite calls for visual proof of the al Qaeda leader's death. Several fake photos of bin Laden's body have been circulating on the internet, including at least one that was published in several foreign newspapers.

Reuters said its experts say their newly purchased photos appear to be real.

"The pictures are also taken in sequence and are all the same size in pixels, indicating they have not been tampered with. The time and date in the photos as recorded in the digital file's metadata match lighting conditions for the area as well as the time and date imprinted on the image itself," the Reuters report said.