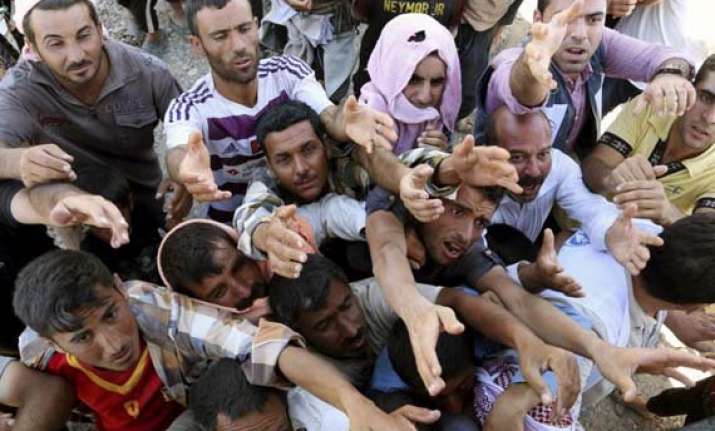 Berlin: Germany has pledged a further 20 million euros (about 25.5 million dollars) in humanitarian aid to Iraq, the foreign ministry said in a statement Tuesday.
The additional funds are immediately available and will be used primarily in the context of winter assistance for "refugees and internally displaced people in Iraq", Xinhua quoted the German foreign ministry as saying in a statement.
In addition to establishment of further refugee camps, support would also be given to help prepare existing accommodation for winter conditions and provide tents, mattresses, thermal blankets and winter clothing to those in need.
The German foreign ministry has promised a total of around 45 million euros in humanitarian aid this year to help both internally displaced Iraqis and refugees from Syria.
In collaboration with the UN, the International Red Cross and Red Crescent Movement as well as non-governmental organisations, Germany has been making relief efforts for drinking water supplies and waste water management in refugee camps, food aid and basic health care as well as winter assistance.