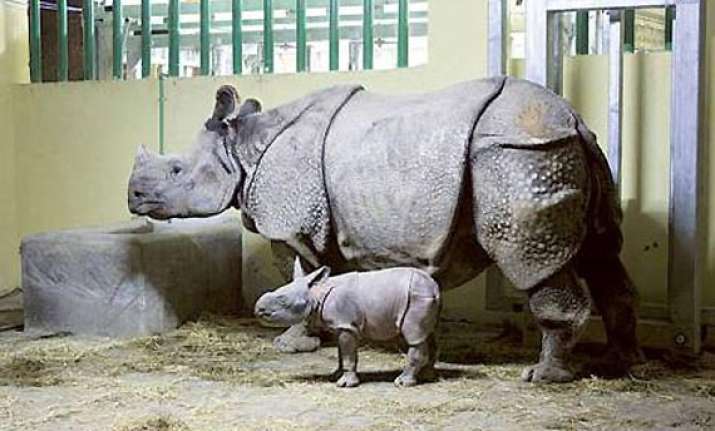 Dubai: A 58-kilogramme male rhinoceros was born at a non-commercial zoo in the UAE, believed to be the first Indian rhino birth in the Middle East region.
The rhinoceros was born on October 13 at the Al Bustan Zoological Centre in Sharjah.
His mother, Asha, carried him for 470 days and gave birth to the baby rhino unassisted, after being in labour for three hours, zoo authorities said.
"Everything happened so fast. Asha did it all on her own but all the veterinarians were on standby. The baby rhino is doing very well and is very playful. He is a joy to watch," Kate Burns, the centre's veterinary nurse, told Gulf News.
The baby rhino, which is yet to be named, was received with joy at the centre as the zoo authorities claimed it was the first successful Indian rhino birth in the region.
"Asha has been pregnant twice before, but both babies died at birth. This is Asha's first live birth so this is important for Al Bustan. Out of all five rhino species, Indian rhinos are the ones which are most prone to delivering stillbirths in captivity," Burns said.
The centre will take care of the baby rhino until it is mature enough to breed. It will be sent to a breeding centre or zoological institution.
Indian rhinos, also known as Greater One-Horned Rhino, are listed as 'Vulnerable' under the Red List of the International Union of Conservation for Nature, with a total population estimate of just 2,575 individuals as of 2007.