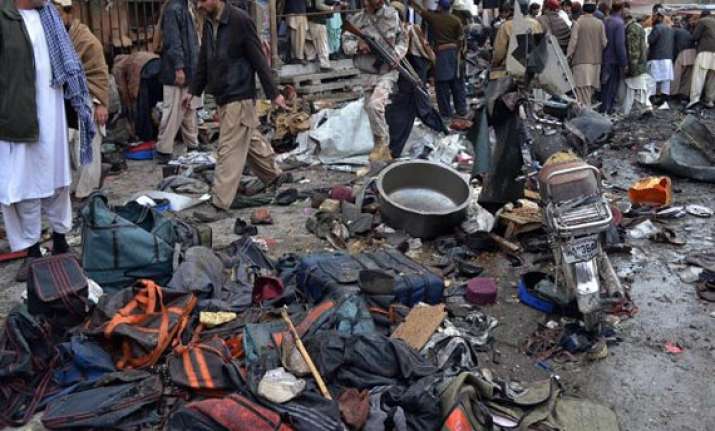 Lahore, May 25: In a tragic accident, 16 children and a teacher were charred to death in Pakistan's Punjab province today when a leaking gas cylinder triggered a fire in the bus taking them to school, police said.
Seven children were injured in the incident on the outskirts of Gujrat city, located about 200 km from Islamabad. 
Reports said the bus was carrying about 25 children.  Police had initially said 17 children were killed but later revised the figure.
Officials said the vehicle's gas cylinder was still intact and this indicated the blaze was caused by a gas leak. Footage on television showed the bus was charred by the fire that spread rapidly.
The driver fled from the spot and police were conducting raids to arrest him.
Two seriously injured children were shifted to a hospital in Lahore while others were being treated in a hospital in Gujrat.
President Asif Ali Zardari and caretaker Prime Minister Mir Hazar Khan Khoso expressed deep shock and concern at the incident.
The President directed authorities to immediately submit report on the incident and to provide the best medical care to injured children.