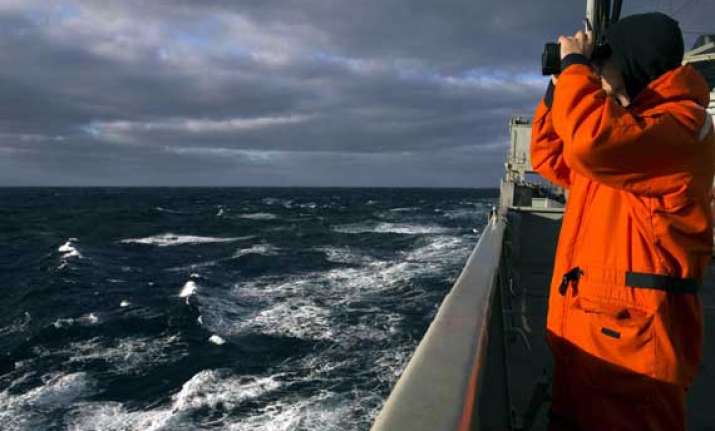 Canberra: An Australian exploration firm has claimed sighting wreckage from the missing Malaysia Airlines flight MH370, a media report said Tuesday.
"We identified chemical elements and materials that make up a Boeing 777. These are aluminium, titanium, copper, steel alloys and other materials," Pavel Kursa, spokesman for Adelaide-based exploration company GeoResonance, told 7News.
The company surveyed over 2,000,000 sq.km of the probable crash zone, using images obtained from satellites and aircraft.
The possible wreckage was found in the Bay of Bengal, 5,000 km away from the current search location in the southern Indian Ocean off Perth.
GeoResonance started its own search March 10 by using top technologies.
"The technology that we use was originally designed to find nuclear warheads and submarines. Our team in Ukraine decided we should try and help," another company spokesman, David Pope, was quoted as saying.
Pope said they had on March 5 taken images of the site they are searching now and what they are claiming to have found now wasn't there earlier. The MH370 diappeared March 8.