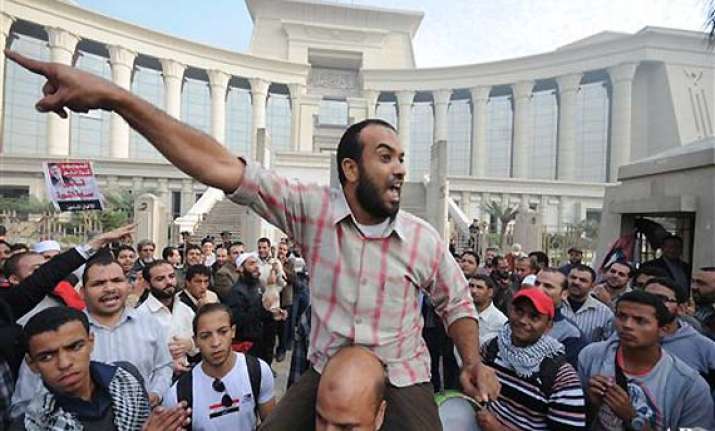 Cairo, Dec 3: Egypt's highest court joined a judicial rebellion against President Mohammed Morsi on Sunday by declaring an open-ended strike on the day it was supposed to rule on the legitimacy of two key assemblies controlled by allies of the Islamist leader.
The strike by the Supreme Constitutional Court and opposition plans to march on the presidential palace on Tuesday take the country's latest political crisis to a level not seen in the nearly two years of turmoil since Hosni Mubarak's ouster in a popular uprising.
Judges from the country's highest appeals court and its sister lower court were already on an indefinite strike, joining colleagues from other tribunals who suspended work last week to protest what they saw as Morsi's assault on the judiciary.
The last time Egypt had an all-out strike by the judiciary was in 1919, when judges joined an uprising against British colonial rule.
The standoff began when Morsi issued decrees on Nov. 22 giving him near-absolute powers that granted himself and the Islamist-dominated assembly drafting the new constitution immunity from the courts.