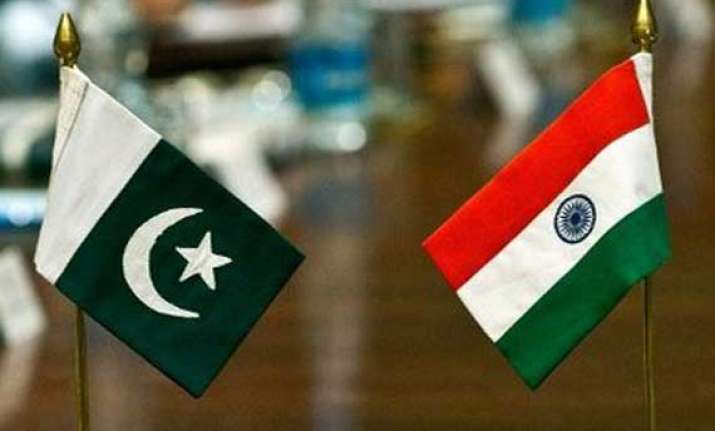 Islamabad : The postponement of a cabinet meeting in Pakistan, which was expected to give non-discriminatory market access (NDMA) to India instead of the controversial most favoured nation (MFN) status, suggests that the decision to boost bilateral trade has hit yet another road block, a leading Pakistani daily said Saturday.
The government has not given a definite reason as to why the meeting Friday was postponed, Dawn said in an editorial.
"For starters, the government hadn't even said in so many words that the meeting was being convened to allow India free access to Pakistan's market. It has repeatedly tried to downplay recent media reports that Islamabad was considering taking such a step," it stated.
"The secrecy surrounding its plans to liberalise bilateral trade has spawned speculations that the powerful security establishment doesn't favour free-market access for Indian goods, at least not for now."
According to the daily, the Pakistan government is under constant pressure from the West to normalise trade ties with India which is expected to help Pakistan boost its economy.
Punjab province Chief Minister Shahbaz Sharif's "sports diplomacy" helped in resuming the trade talks and the meeting of the trade ministers of the two countries in January after 16 months. Sharif had visited Punjab state in India last December during the course of which he watched the World Kabaddi Cup finals in Ludhiana.
The ministers from both nations agreed to implement NDMA but the process hit an obstacle when India failed to dismantle the barriers impeding the flow of Pakistani exports in the Indian markets, Dawn said.
"Hopes of quick forward movement on the trade front were revived when reports started pouring in that India had shared non-papers with Islamabad, promising market access to Pakistan's major exports in return for NDMA for its exporters," it stated.
"Reports that the (Pakistan) commerce ministry was quite happy with the details of the concessions Delhi had agreed to extend to Pakistan abounded until the cabinet meeting was deferred."
The agreement of implementing free trade between India and Pakistan would not only boost economy but would also benefit commercial ties, the daily said, adding that it "hoped that the delay is temporary".