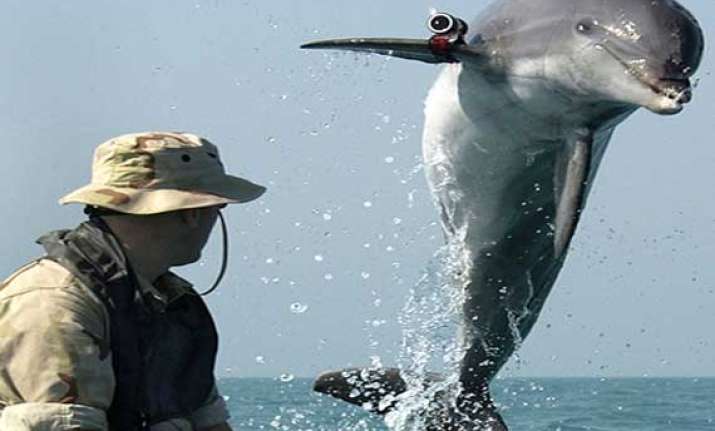 Moscow : The dolphins and sea lions trained by the Ukrainian navy in Crimea for military operations are now in the hands of the Russian navy following the peninsula's absorption by Russia.
The Ukrainian navy resumed the programme, which was scrapped just before the collapse of the Soviet Union, in 2012 at one of the two aquariums in the Crimean port city of Sevastopol, which is home to Russia's Black Sea Fleet.
The centre worked on developing new methods of training dolphins and sea lions so they could be used to locate underwater weapons and divers.
Although little is known about the programme conducted in Sevastopol over the past two years, there has been reporting on the project carried out in the defunct USSR.
The Soviet navy trained the marine mammals to find torpedoes lost during naval exercises and a dolphin once located a small unmanned submarine lost in the 1950s.
Only two centres for training dolphins for use in warfare exist today, the one in Sevastopol and another in San Diego, California.
The centre in Crimea was created in 1965 to conduct research into using the marine mammals on combat missions and stayed open until 1990, just before the collapse of the USSR.
Russian President Vladimir Putin and the leader of Crimea signed a pact on March 18 making the Black Sea peninsula part of Russia again.
The accord came after more than 96 percent of the Crimeans who cast ballots in the March 16 referendum on rejoining Russia voted "yes."
Ethnic Russians make up around 60 percent of the roughly two million residents of the peninsula, which then-Soviet leader Nikita Khrushchev decided to make part of Ukraine in 1954.