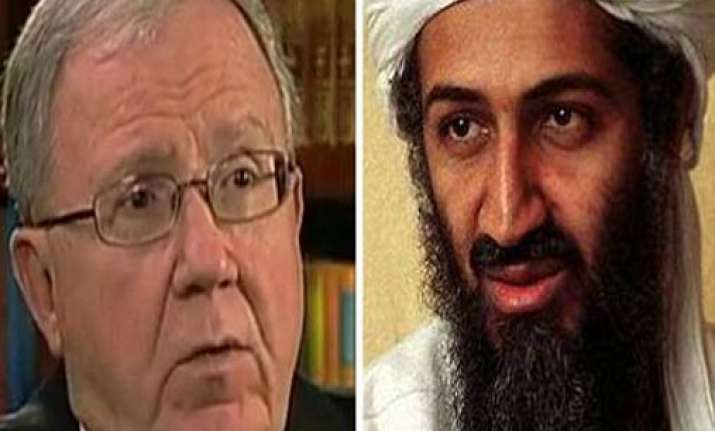 London, Oct 9:  The CIA chief of counter-terrorism  has asked his operative Gary Schroen  to cut off Osama bin Laden's head, put it on dry ice and send it back to him so that it could be shown to the US President, reports CBS News.
'I want you to cut bin Laden's head off, put it on dry ice, and send it back to me so I can show the president,' said Gary Schroen, a CIA operative sent to Afghanistan weeks before the war officially started.


Schroen spoke to CBS News about the secret mission that he and eight other operatives participated in during weeks of September 2001 that lead up to the war.

The men arrived into the country on one helicopter, armed with $3million and seeking revenge. 'Everybody in the United States wanted to be the first person to go after bin Laden and get this hunt going, and they had given me that role,'  Schroen said.

The team participating in the mission, which was given the name 'Jawbreaker', was very much alone. They received no assistance from other sections of the government and were mentally prepared for the fact that there was no rescue plan.
 

'The military said it was too dangerous to send their personnel in and so we went by ourselves,'  Schroen said in the interview with CBS's David Martin.
Schroen's story comes a day after the tenth anniversary of the beginning of American bombing in Afghanistan. 

Though it is unclear what exact date they arrived in the Panjshir River Valley to start breaking through the lines held up by Taliban forces,  Schroen's group was on the ground when the American special forces arrived and targeted bombing began.
 

'Nobody was calling the shots,' Schroen said of the beginning stages of the bombing operation. 'It was almost useless bombing because we weren't really impacting the front lines, which is where the Taliban fighters were hunkered down,' he continued.
It took two weeks for American special forces to arrive and orient themselves to the needs of the operation. But when they did, Schroen noticed a complete shift.


'Our guys were listening to the radios and the panic, the screaming, the shouting as bunkers down the line were going up from 2,000 pound bombs. I mean, they were just simply devastated, and they broke,'  Schroen said. It was no accident that the tail number of the mission's helicopter was 9-11-01 as the attacks on that date were the reason for the mission