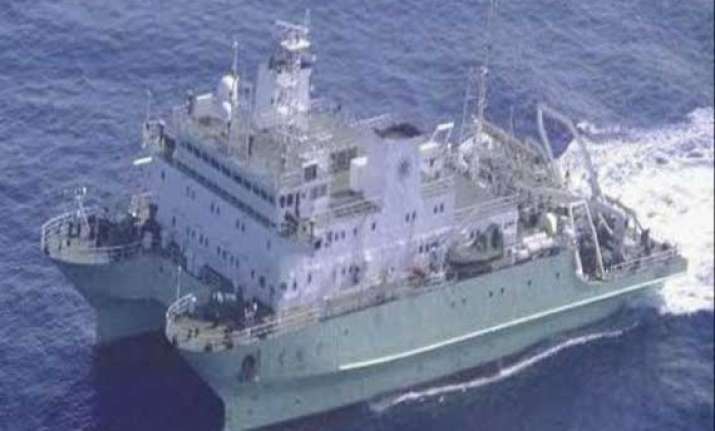 Perth: A Chinese survey ship took over the search for the missing Malaysia Airlines flight MH379 from warship Jinggangshan in the southern Indian Ocean early Friday morning.
Survey ship Zhukezhen, with more than 20 measurement systems on board, specialises in depth measurement and the study of submarine geomorphology and geology.
It will undertake a new underwater phase of the search as winter approaches and conditions in the southern Indian Ocean gradually worsen, causing more difficulties to the search.
During a handover Friday morning, Jinggangshan's crew briefed their replacements on the search operation and coordination, as well as current progress and weather conditions in the search area, Xinhua reported.