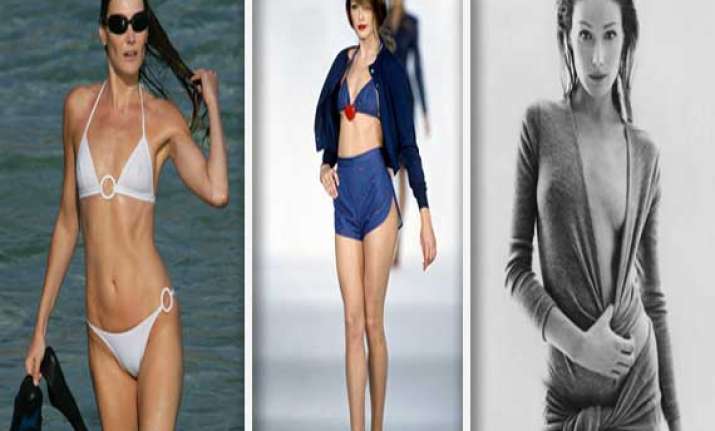 New Delhi: Nude pictures of former French first lady Carla Bruni were used to break into the computer systems of dozens of diplomats, it emerged on Thursday.
The email-based cyberattack involved duping victims into clicking on a link offering naked pictures of the former French first lady and model.  
The link, however, left the diplomats prey to the hacker's 'espionage-focused malware'.
Bruni, a former supermodel who became President Nicolas Sarkozy's third wife in 2008, was well known for taking her clothes off in her early career.
This prompted many to open an attachment which turned out to be a 'Trojan Horse' with an embedded virus, although all recipients could see were the X-rated photographs.
Once accessed, the Trojan Horse infected the computers of senior officials as well as forwarding the offensive email on to others.
The attack, which it is believed could still be ongoing, originated in China, according to research published by US-based computer security firm FireEye.
Let's have a look at some of the most popular pictures of Carla Bruni: