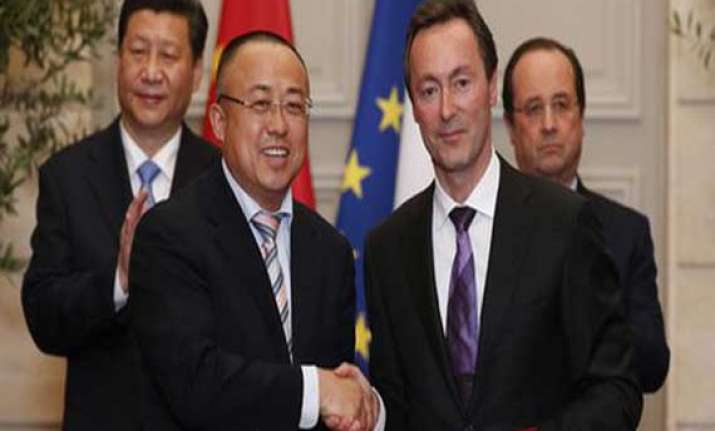 Paris : Airbus received an order Wednesday from state-owned China Aviation Supplies Holding Company for the purchase of 70 aircraft at a catalogue price of more than $10 billion, the France-based plane maker said.
The order, officially announced during Chinese President Xi Jinping's visit to France, includes 43 A320 medium-range jets at a catalogue price of $94 million per unit, and 27 A330 long-range aircraft at a cost of more than $220 million each.
The deal was part of a series of agreements announced Wednesday in Paris that Airbus said would "strengthen its mutually beneficial cooperation with Chinese aviation industry in various fields".
Separately, Airbus' helicopter unit signed a deal with China's Avicopter, the rotorcraft unit of state-owned Aviation Industry Corporation of China, to jointly manufacture 1,000 EC175/AC352 civilian helicopters over 20 years.
The first choppers are slated to leave the production line this year.
The partnership will enable both companies to meet Chinese and global demand in the medium-helicopter segment, Airbus said.