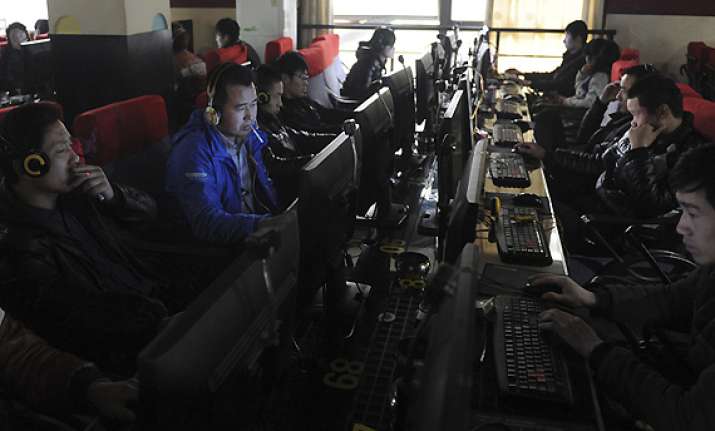 Beijing, Mar 31: Chinese authorities have arrested 1,065 suspects over Internet-related crimes, including spreading rumours of a coup last week after the sacking of an influential Communist Party leader and also closed down 16 websites and penalised two microblog sites.  
1,065 suspects have been arrested and 208,000 online "harmful" messages deleted as part of an intensive nationwide crackdown on Internet-related crimes conducted since mid-February, state run Xinhua news agency reported.  
The crackdown apparently included last week's unprecedented coup rumours which went viral on the 300 million strong microblog media.
Earlier, today Xinhua reported that officials have closed 16 websites and detained six people responsible for "fabricating or disseminating online rumours".  
The China's State Internet Information Office (SIIO) and Beijing police said that those websites were closed for spreading rumours last week of "military vehicles entering Beijing and something wrong going on in Beijing," which were fabricated by some lawless people recently.  
Beijing police also detained six people for allegedly fabricating and spreading the above-mentioned rumours, particularly through microblogging posts, Beijing Municipal Bureau of Public Security said.
The rumours have caused "a very bad influence on public" and the websites were closed as per laws for failing to stop the spread of rumours, an official spokesman told state run Xinhua news agency.
Also two major Chinese microblogging sites, weibo.com and t.qq.com, known as Chinese Twitters with millions of bloggers have suspended comment functions after they were punished for allowing rumours to spread, the news agency reported.