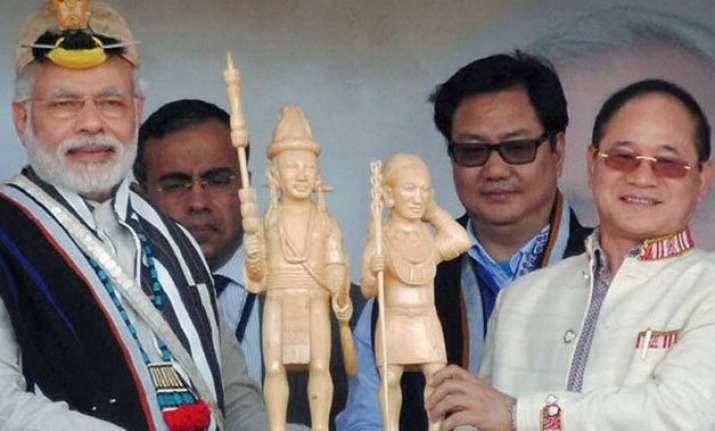 Beijing: Prime Minister Narendra Modi's visit to Arunachal Pradesh did not go well with China which reacted angrily to the move.
As has happened in the past also, on Friday too, China which claims AP as South Tibet reacted to the visit sharply. It displayed its annoyance over the move by stating that Beijing thought it to be against attempts being made by both the countries to resolve the staling border issue.
Foreign Ministry officials of the country issued a statement, while the week-long Chinese New Year holiday was going on, only to condemn Modi's visit strongly.   
As published in a Hindustan Times report, the statement said that the Chinese government has never recognized the so-called Arunachal Pradesh and that it was strongly opposed to the visit.
It said there was "huge controversy" in the eastern border region between the two countries.
The statement further read - The so-called "Arunachal Pradesh" was established largely on the three areas of China's Tibet -- Monyul, Loyul and Lower Tsayul currently under Indian illegal occupation. These three areas, located between the illegal "Mcmahon Line" and the traditional customary boundary between China and India, have always been Chinese territory.
Hua Chunying, the ministry spokesperson said, "China lodged strong representation with India to express diametrical opposition to Prime Minister Narendra Modi's visit to a disputed zone."
He added that the act of the Indian side is not conducive to properly resolving and controlling disputes between the two sides, nor in conformity with the general situation of growth of bilateral relations.
Hua, in strong words, said that China demands the India side to pay strong attention to the concerns of Chinese side and refrain from taking any actions that may complicate the border issue.
Earlier also, China had reacted in a similar manner when top leaders like President Pranab Mukherjee, former President Pratibha Patil and former Prime Minister Manmohan Singh visited the state.