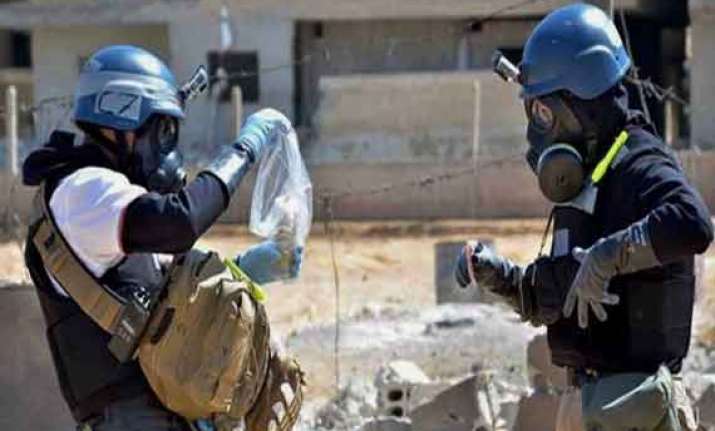 Beirut : International inspectors overseeing the destruction of Syria's chemical weapons stockpile have missed an early deadline in a brutally tight schedule after security concerns prevented them from visiting two sites linked to Damascus' chemical program.
The chief of the global chemical weapons watchdog disclosed for the first time in a report obtained by The Associated Press that Syria has declared 41 facilities at 23 chemical sites where it stored approximately 1,300 tons of precursors and agents, and over 1,200 unfilled munitions to deliver them.
Ahmet Uzumcu said in his first report to the U.N. Security Council that inspectors from the Organization for the Prohibition of Chemical Weapons had corroborated the information provided by Syria at 37 of the 41 facilities.
But the OPCW said inspectors were only able to visit 21 of the 23 sites because of security risks—which means the tight timeline for visiting all declared sites by Oct. 27 was missed.