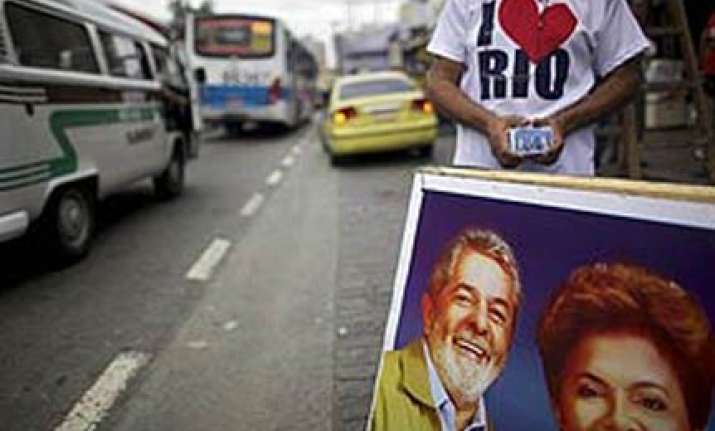 Rio de Janeiro:  With only hours to go before presidential elections in Brazil, candidates were out campaigning throughout the country on Saturday.Green Party candidate Marina Silva greeted supporters in the streets of Rio de Janeiro in an attempt to push her candidacy into a runoff vote.
Ranked third in recent polls, Silva visited six neighbourhoods, trying to glean votes from the middle and working classes."I am the great novelty in this election," Silva said on Saturday."The whole world is watching Brazil now because Brazil is showing it wants a woman as President."
Recent polls show Silva with 13 percent of voters' preference, behind Jose Serra's 27 percent and Dilma Rousseff's 50 percent, according to the Ibope Poll Institute.
Leading candidate Rousseff, who belongs to current President Luis Inacio Lula da Silva's party, is not claiming victory just yet, acknowledging the possibility that she will have to go to a run off election if she does not win a majority of the votes."You can either win in the first round or be the most voted for in the first round," Rousseff said on Saturday."They are both very different, but they are still both big celebrations."
Brazilians will vote this Sunday from 1100 GMT to 2000 GMT.It will be the eighth time that an electronic voting machine system will be used in Brazil.The process started in 1996, in cities with more than 200-thousand inhabitants.The first election with 100 percent of the territory covered was in 2000.More than 135 million (m) people are eligible to vote in Brazil.AP