Follow us on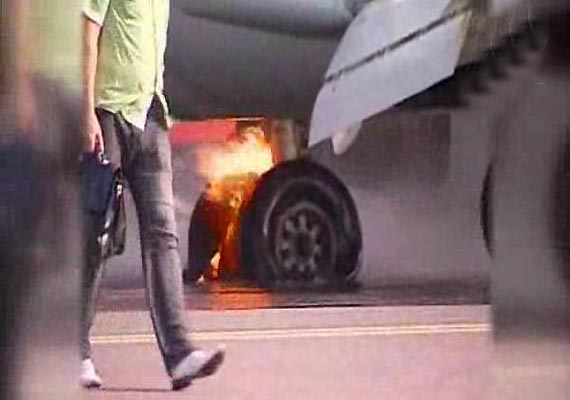 Moscow/Stavropol, May 18: Moscow's Vnukovo Airport was temporarily closed on Saturday morning after a plane carrying about 140 people from the southern Russian city of Stavropol caught fire upon landing, a law enforcement source said. No one was reported injured in the incident.
"The plane's left landing gear leg caught fire upon landing. Preliminary reports suggest the brake wheels were destroyed," the source said, adding that the airport was closed at 7:48 Moscow time and would be reopened at about 10 a.m. after the aircraft – a Boeing-737 operated by the UTair airline – had been removed from the runway.
The Russian news channel Rossia 24 showed footage of the plane surrounded by rescue workers on the runway. One firefighter at the scene confirmed to the channel's reporter that the incident had been "dangerous."
The plane's passengers included the Russian pop band Laskovy Mai, members of which were returning from touring together with their producer, Stavropol duma deputy Andrei Razin. Razin told RIA Novosti that the plane had been nearly full, but that it had been evacuated promptly.
The Emergencies Ministry said the plane had been carrying 136 passengers plus six crew members, while the Interior Ministry transport department put the figure at 136 including crew members.