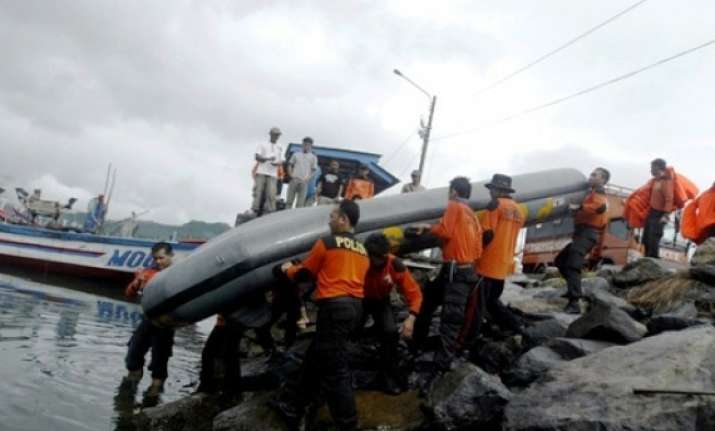 Ambon (Indonesia), Jun 17:
Police say rescuers are searching the ocean off eastern Indonesia for 14 missing people after a wooden boat sank in high waves.
Local police chief Capt. Zet Riry says the boat was carrying 27 people from Maluku's provincial capital, Ambon, to the nearby island of Buru when it capsized Sunday after being battered by a 3-meter-high (10-foot-high) wave.
He says 13 people were rescued. The 14 missing people included the captain.
Accidents at sea are common in Indonesia, the world's largest archipelago nation with more than 17,000 islands, in part because of overcrowding and poor safety standards.