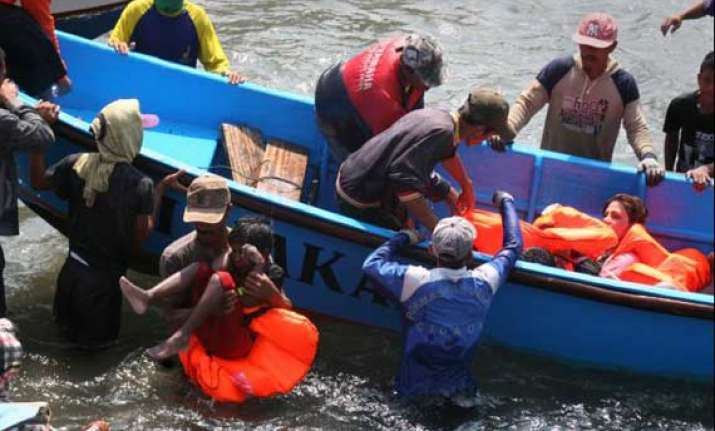 Jakarta: As many as 12 people were killed when a boat carrying 60 people capsized in Indonesia Tuesday.
The accident took place when the boat was about to depart from a village in Kapuas river in Indonesia's Central Kalimantan province Tuesday morning, Xinhua reported citing Wasino, head of Central Kalimantan Search and Rescue Office as saying.
Some 42 boat passengers have been rescued so far.
"Twelve corpses have been found and the other six remain missing," Wasino said.
"After leaving the port for about 100 metres, the boat began to leak and the engine to pump the water did not function, that led to the boat capsizing," he told Xinhua over phone from the scene.
Local rescuers, authorities and volunteers searched for the missing and the operation would resume Wednesday.
Boats are the preferred means of transport in Indonesia due to low costs but lack of safety measures has often led to fatal accidents.