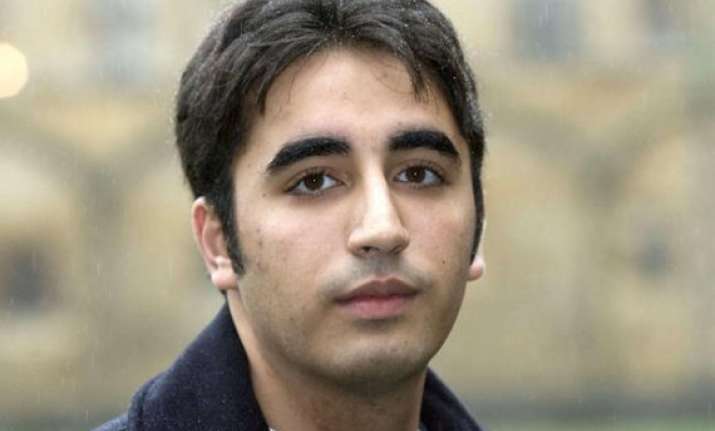 Karachi: Pakistan People's Party chief Bilawal Bhutto Zardari on Saturday held his first public rally here, launching his political career in a big way.
Around 40,000 persons were deployed to provide security cover for the rally at the Bagh-e-Jinnah adjacent to the Quaid-e-Azam Mausoleum in Karachi keeping in view the security threats to Bilawal and other central leaders of the party.
The Sindh government declared a public holiday today and half of the city remained shut down for the rally as law enforcement personnel were deployed throughout the city for snap checking.
Bilawal, 26, reached the venue on a helicopter hours before schedule. His father, former President Asif Zardari also reached the venue shortly afterwards.
Besides Zardari, Former Prime Ministers Yousuf Raza Gillani, Raja Pervaz Ashraf and central leaders Aitzaz Ahsan, Amin Faheem, Khursheed Shah were also present on the stage.
On October 18, Bilawal's mother and slain Prime Minister Benazir Bhutto returned to Pakistan after eight years in exile in 2007 and was attacked in twin blasts at Shahrah-i-Faisal.
Militant groups had attacked Benazir's rally, killing about 140 people and injuring over 400 others. Political analysts say that Bilawal has made a calculated decision to hold the rally on October 18 to launch his political career in a big way and present himself as the true successor to the Bhutto's political dynasty.
The PPP, which is the ruling party in the southern Sindh province, claimed that nearly one million people showed up for the rally the figures given by the security agencies and Sindh police differed drastically.
The Sindh police put the attendance at 120,000 while the security agencies and home department put the figure at 100,000.
The rally is also seen as significant as for years now the Muttahida Qaumi Movement (MQM) which represents the Urdu speaking population has held massive rallies that other parties have not been able to match in numbers.
Last month, Imran Khan and his Pakistan Tehreek-e-Insaaf party also held a rally at the same venue, Bagh-e-Jinnah, that attracted a very big crowd.