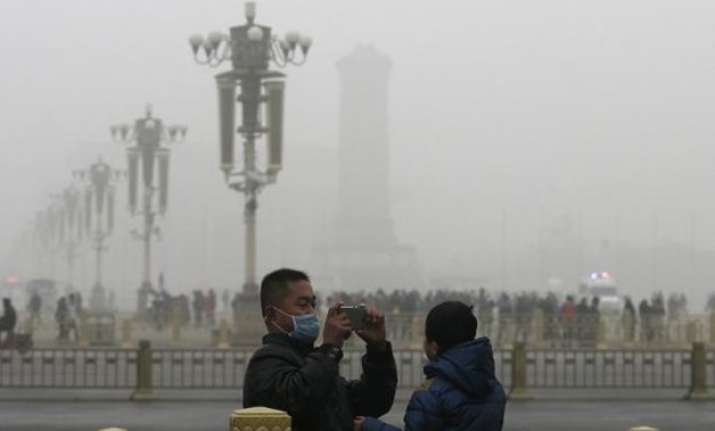 Beijing: Beijing will earmark 16.5 billion yuan ($2.57 billion) to improve air quality in 2016, sources with the Beijing environment authorities said on Sunday.
The funds will be used to cut back on coal use and eliminate outmoded vehicles in the capital, Xinhua reported.
The average density of PM2.5, airborne particles smaller than 2.5 microns in diameter, in Beijing last year declined by 6.2 percent year on year, statistics with the Beijing Environment Protection Bureau show.
Beijing aims for a year-on-year drop of five percent in its average PM2.5 reading in 2016.
The city government has promised to remove 200,000 high-emission vehicles from the roads and promote the use of clean energy in 400 villages this year.
In December last year, Beijing had twice issued its red alert for air pollution. The city government had limit vehicles on roads, banned fireworks and outdoor barbecue as an emergency response to heavy pollution.
Citizens were advised to reduce outdoor activities and kindergartens, primary and middle schools were expected to suspend classes during the alert.
Beijing issued its first ever red alert for air pollution on December 7, when PM 2.5 reached the top of the scale at 500.