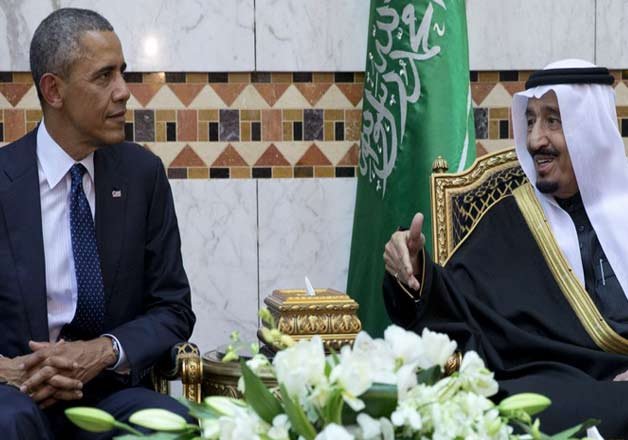 Washington: President Barack Obama will meet Wednesday with top Saudi leaders skeptical of his nuclear negotiations with Iran.
The meeting with the crown prince and deputy crown prince comes a day before Obama holds a summit with the Saudis and other Gulf nations at Camp David.
The White House announced last week that Saudi King Salman would represent the kingdom, but Saudi officials said over the weekend that the king's travel plans had changed.
The White House insists the king's absence is not a snub. The Saudis have been among the most vocal critics of Obama's outreach to Iran and worry about Tehran's meddling in the region.
The Camp David summit is aimed at reassuring the Gulf states that the U.S. isn't ignoring those concerns and will aid their security.