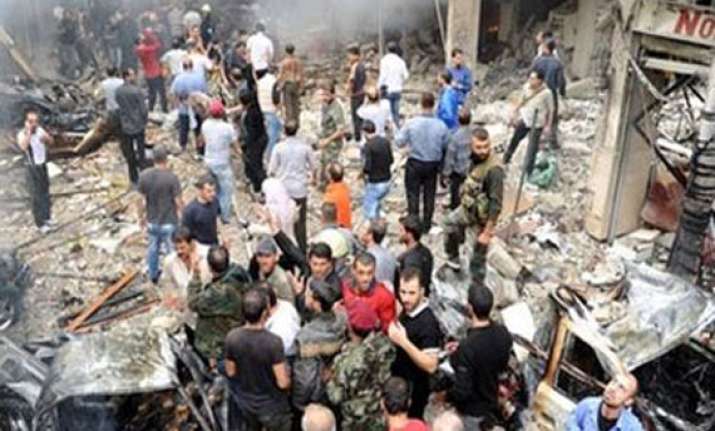 Beirut, Nov 5 : A suicide car bomber killed at least 50 Syrian soldiers on Monday  at a rural development centre in Sahl al-Ghab in Syria's Hama province.
Syrian state media however reported that only  two people have been killed.
"A fighter from the Nusra Front blew himself up ... At least 50 were killed," said Rami Abdelrahman, the head of the Syrian Observatory for Human Rights. "He drove his car to the centre and then blew himself up. A series of explosions followed."
Abdelrahman, whose monitoring group is based in Britain, said the rural development centre was used by Syrian security forces as one of their biggest bases in the area.
The state news agency Sana said: "A terrorist blew himself up in the centre which resulted in a number of casualties. Two citizens were killed and a number of them were wounded."
The Nusra Front is an Islamist group made up of militant Salafis, or ultra-orthodox Muslims. It has claimed responsibility for several suicide bombings in the past.
Meanwhile Syrian warplanes and artillery bombed rebel strongholds in southern Damascus on Monday.
The bombardment, unleashed hours after a rebel attack on a pro-Assad militia, killed at least 10 people, activists said.