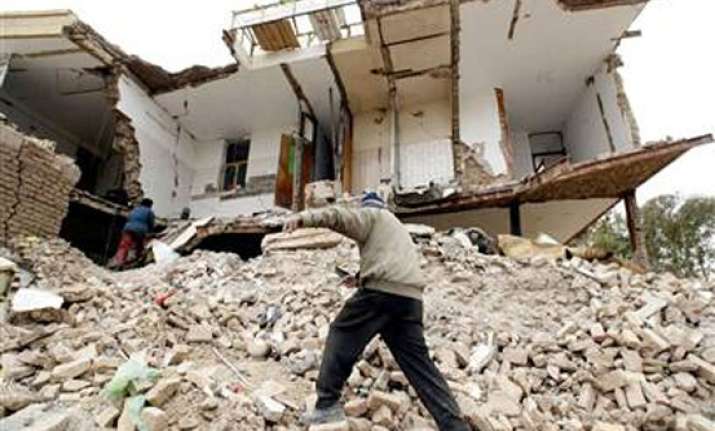 Tehran, Jan 20 : A 5.5-magnitude earthquake struck the area of the city of Neyshabour in northeast Iran on Thursday , injuring at least 100 people and damaging several houses, state media reported.

The jolt hit at 1805 IST, the reports said.  "In the quake, 100 people were injured. Eighty-three were treated as out patients and the rest have been admitted to hospital. We have no reports of any deaths," Khorasan Razavi provincial crisis management director Hojat Ali Shayanfar was quoted as saying.

Local media said around a dozen aftershocks were felt, breaking windows in some houses and causing cracks in walls terrifying some residents.

Neyshabour, a city of nearly half a million, is around 100 kilometres west of Iran's holy city of Mashhad, where reports said the tremor was also felt.

Iran sits astride several major fault lines in the Earth's crust and is prone to frequent earthquakes, many of which have been devastating.

The deadliest in recent times was a 6.3-magnitude quake which struck the southern city of Bam in December 2003, killing 31,000 people, about a quarter of the population and destroying the city's ancient mud-built citadel.