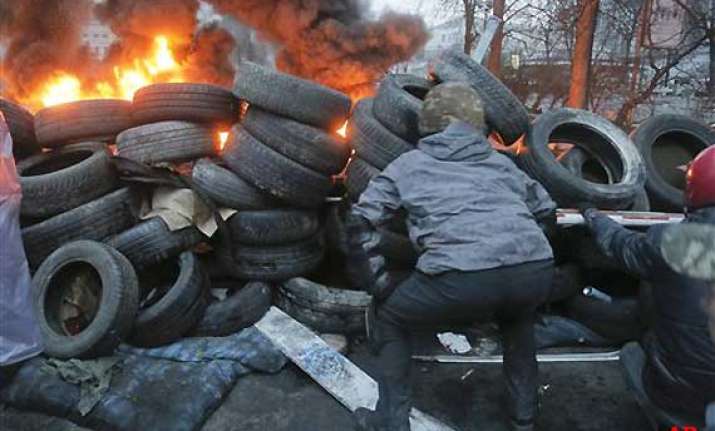 Kiev: Tossing firebombs, protesters advanced upon police lines today in Ukraine's embattled capital, eve as government snipers shot back, killing at least 70 people and wounding hundreds of others, according to a protest doctor.  
Video footage on Ukrainian television showed shocking scenes today of protesters being cut down by gunfire, lying on the pavement as comrades rushed to their aid.  
Trying to protect themselves with shields, teams of protesters carried bodies away on sheets of plastic or planks of wood.
One of the wounded, volunteer medic Olesya Zhukovskaya, sent out a brief Twitter message, "I'm dying", after being shot in the neck. Dr Oleh Musiy, the medical coordinator for the protesters, said she was in serious condition after being operated on.
Musiy told the AP that at least 70 protesters were killed today and over 500 were wounded in the clashes and that the death toll could well rise further.
In Brussels, the 28-nation European Union decided in an emergency meeting today to impose sanctions against those behind the violence in Ukraine. The US is considering whether to join the EU sanctions.
Protesters were also seen leading policemen with their hands held high around the sprawling protest camp in central Kiev.