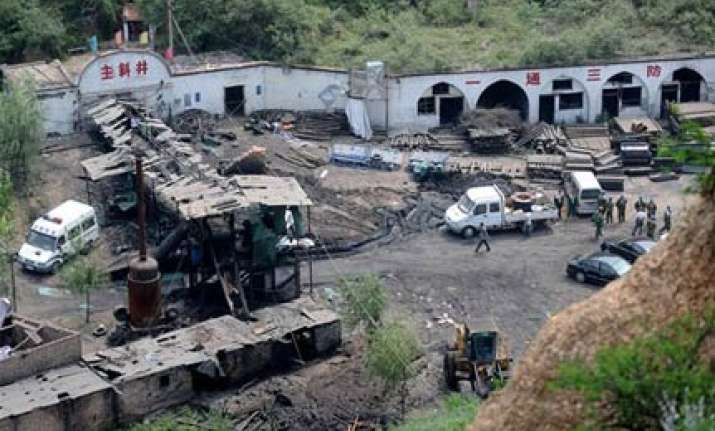 Beijing: At least 29 workers have been killed and 14 others trapped in different mine accidents in China, the latest in a series of mishaps to hit the sector notorious for its poor safety records.
Ten workers died and another seven were trapped in a coal mine "gas outburst" in southwest China's Guizhou province today, the official Xinhua news agency reported.
Separately, nine workers were killed and seven trapped after a coal mine in central China's Henan Province was hit by a similar gas outburst.
A total of 127 miners were working underground when the accident occurred at the Sanyuandong coal mine in Baiping township of Dengfeng city late last night, said a spokesperson with Zhengzhou Coal Industry Co. Ltd, which runs the mine.
The remaining 111 workers were lifted to the ground safely, while the fate of the seven trapped miners was not known. In another incident, ten people were killed after two manganese mines were flooded in central China's Hunan Province recently, the official media said.
 Water gushed into the two mine pits run by Leixin Mining Development Co. and Wenhua Manganese Co. respectively in Huayuan county of Xiangxi Tujia-Miao Autonomous Prefecture, trapping a total of 13 miners underground. Rescuers pulled out three miners alive from the mines and sent them to hospital.
The three accidents were the latest to hit the country's notoriously dangerous mine sector. Only three days ago, 17 workers killed and 20 others injured in a powerful explosion at the dormitory area of a coal mine in north China's Shanxi province.
Another 24 miners were trapped in a mishap at coal mine in Hengshan district of Jixi City in northeast China's Heilongjiang Province. Efforts are still underway to rescue the trapped miners. Over 2,500 mine workers were killed in different accidents in China last years. The country has already witnessed dozens such mishaps since early this year. PTI