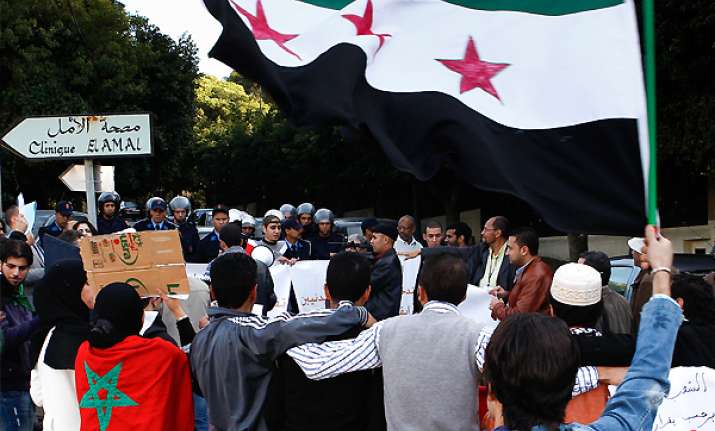 Damascus, Nov 20: At least 17 people were killed across Syria on Saturday, activists said, as an Arab League deadline for Damascus to stop its lethal crackdown on dissent was set to expire.

Among the dead were four intelligence agents killed by gunmen who raked their car with gunfire and two mutinous soldiers who died in clashes with regular troops as the military raided the central town of Shayzar after a heavy shelling, the Syrian Observatory for Human Rights reported.

The latest bloodletting came just hours before the 0330 IST deadline from the Arab League as world pressure mounted on President Bashar al-Assad's regime to stop the violence which the UN says has killed more than 3,500 people since mid-March.

With rebel troops inflicting mounting losses on the regular army, Turkey and the United States both raised the spectre of civil war and Russia called for restraint.  British Foreign Secretary William Hague was to meet rebel leaders in London on Monday.

After talks with Russian Prime Minister Vladimir Putin in Moscow, French Prime Minister Francois Fillon said: "It is indispensable to increase international pressure.

"We have tabled a resolution at the United Nations. We hope it will find as wide support as possible." Russia has staunchly resisted any attempt to internationalise the crisis, fearing it could clear the way for a Libya-style military intervention under a UN mandate.

In October, both Russia and China vetoed a Western-drafted UN Security Council resolution that would have threatened Assad's regime with "targeted measures" over its crackdown.