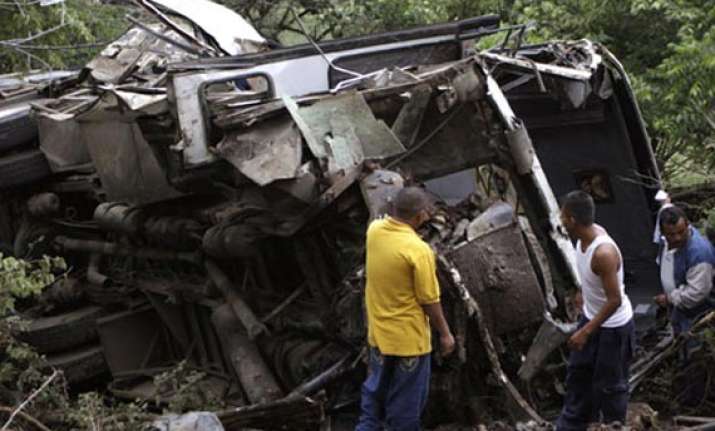 Hidalgo, May 28: Mexican authorities said a bus overturned after one of its tyres blew out on Sunday, killing 16 people in central Hidalgo state.
According to the spokesman of the state attorney general, the accident happened on Sunday afternoon as the group of passengers on the bus were returning to Mexico City from a weekend trip to the thermal baths in the town of Santa Maria Amajac.
The attorney general's Twitter account said that seven men, seven women and two children died in the accident, while 19 people were injured.
According to the spokesman, the bus was an old model from the 1970s and in poor condition.
Images on local television showed the bus wreckage on the edge of a cliff surrounded by debris.
Deputy Civilian Protection Officer Miguel Garcia said the bus was carrying an extended family group when it crashed.
"We know they were a family - cousins, nephews, brothers, best friends, godfathers - it was a family group in general," Garcia said.
Firefighters, soldiers and rescue workers all attended the scene of the crash and a body could be seen covered in a blanket beside the wreckage.
Some of the passengers could be seen being treated for injuries in ambulances at the scene.
One man who had been driving just behind the bus saw the rear wheel fly off and the bus lose control.
"I was behind the bus, around 20 metres away, when I saw the rear wheel fly off, the bus lost control and started to swerve and then it smashed against the guard rails," said Emilio Martinez.