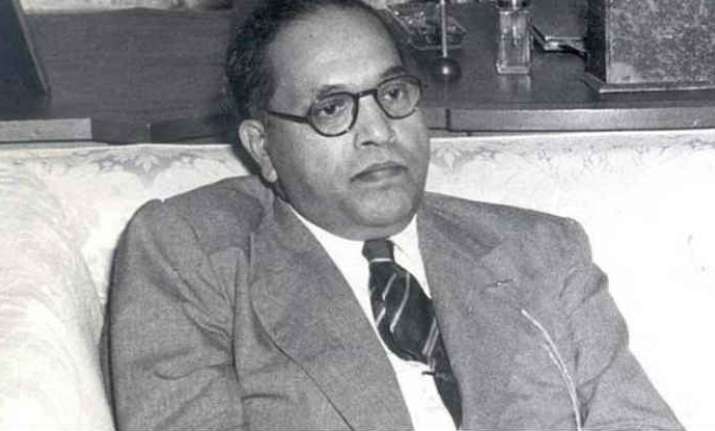 A top-ranking UN official has said that the world should follow the example of Dr BR Ambedkar for pursuing the fight for social justice and equality.
Amina Mohammed, Deputy Secretary-General of UN, further said that Ambedkar's legacy should be honoured by using digital technologies to empower the weaker sections of the society including women. 
"It is fitting that we honour his (Baba Saheb Ambedkar s) legacy of fighting against social discrimination by talking today about how to use digital technologies to promote empowerment and inclusion for all people not least, women," Amina Mohammed said at a special event organised by India's Permanent Mission to the UN to mark Ambedkar's 126th birth anniversary.
She said nations live in an era of rapid and momentous change driven in large part by advances in information and communications technologies, which have the power to help us achieve all the Sustainable Development Goals.
In this spirit, she called on nations to harness the power of digital technologies for social and financial inclusion and the advancement of societies everywhere.
"I am sure Baba Saheb Ambedkar, who stood for the rights of women, minorities, and the underprivileged, would welcome these efforts. Let us follow his example and fight for social justice and equality by fulfilling the promise of the 2030 Agenda. Let us mobilise the best minds in the world of technology to invent more ways to improve people s lives, and ensure that no one is left behind," she said yesterday.
Mohammed said the introduction of digital identity can provide a breakthrough, citing the example of the biometric identity cards in India, Aadhaar.
Digital identity would help to provide better and more inclusive access to public services and finance, including for the poorest and most vulnerable, she said adding that the use of biometric identity cards in India for over one billion people is a "great example".
She noted that currently, more than half the world's population -- some 3.9 billion people lack access to the Internet and in the Least Developed Countries, the number is as high as 85 per cent.
(With PTI inputs)