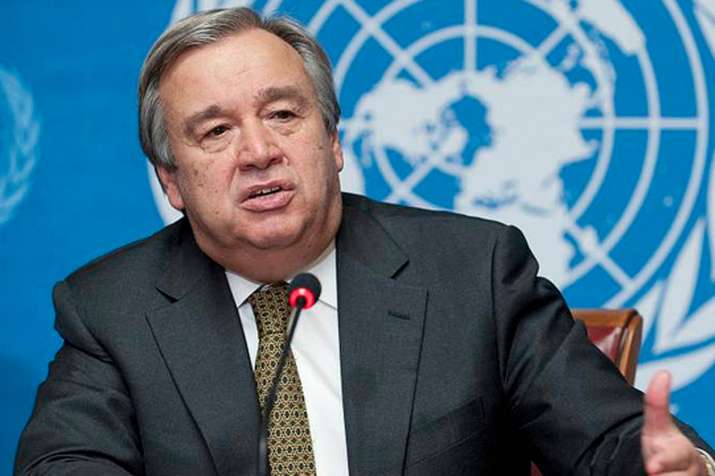 United Nations General Secretary Antonio Guterres today urged politicians and world leaders to "stand up" against intolerance and work for eliminating discrimination based on race, religious beliefs and ethnicity. 
Guterres expressed concern over people being targeted because of their race, nationality, ethnicity, religion or sexual orientation.
"In a time of upheaval and change, it is easy to paint vulnerable communities as the cause of problems," Guterres said while commemorating the International Day for the Elimination of Racial Discrimination at the General Assembly on Tuesday. 
Guterres said international law requires nations to take effective actions to prevent and eliminate discrimination on all grounds and in all fields of civil, economic, political, social and cultural life. 
"They must be vigilant and respond immediately and appropriately, including by prohibiting incitement to racial, national and religious hatred and ending racial profiling. And they must uphold the integrity of the international refugee protection regime. Politicians and leaders must speak up and counter hateful speech," he said. 
Highlighting, particularly the plight of migrants, women and minorities who are often targeted as "scapegoats" and experience racial profiling by authorities, the UN Secretary General underscored the collective responsibility "to do better" and to protect human rights of all.  
"We all have a role to play [...] after all, racial discrimination destabilises societies, undermines democracies and erodes the legitimacy of governments," he said.  "By acting together to end discrimination, we can lift humanity as a whole." 
He called on the international community to "stand up" against intolerance and eliminate discrimination.
(With PTI inputs)