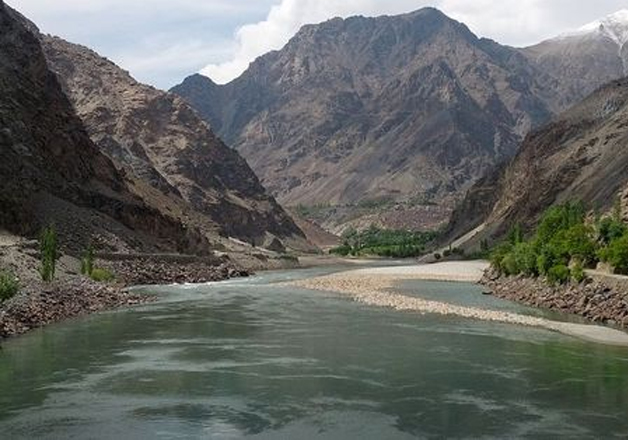 Fearing that India is buying time to complete two disputed water projects, Pakistan today made it clear that it will not accept any modifications or changes to the Indus Waters Treaty (IWT).
"Pakistan will not accept any modifications or changes to the provisions of the Indus Waters Treaty (IWT). Our position is based on the principles enshrined in the treaty. And the treaty must be honoured in...letter and spirit," Special Assistant to Prime Minister Tariq Fatemi told Dawn News. 
Pakistan's reaction comes a day after New Delhi said that it was ready to bilaterally resolve its differences with Islamabad over the pact's implementation. 
External Affairs Ministry Spokesperson Vikas Swarup had said that given the will, there is no reason why the technical design parameters on which Pakistan has raised objections cannot be sorted out by experts from both sides on projects like Kishenganga. 
India believes that these consultations should be given adequate time, Swarup had said. 
However, Dawn reported that India's request for more time alarmed Pakistan. 
"Islamabad argued that India used the same strategy on previous occasions, completing a project during the dispute and then insisting that since the project was already complete, it could not be modified," the report said. 
The treaty, signed in 1960, gives India control over the three eastern rivers of the Indus basin -- the Beas, Ravi and Sutlej -- while Pakistan has the three western rivers -- the Indus, Chenab and Jhelum. 
The IWT also sets up a mechanism, the Permanent Indus Commission, which includes a commissioner from each country. 
The current dispute revolves around the Kishenganga (330 megawatts) and Ratle (850 megawatts) hydroelectric plants. India is building the plants on the Kishanganga and Chenab rivers, which Pakistan claims violates the IWT. 
Tensions over the water dispute increased late last month when Prime Minister Narendra Modi threatened to block the flow of waters into Pakistan. Both sides had already completed the process proposed in the IWT and approached the World Bank only after the commission declared it "a dispute" as required, experts were quoted as saying. 
"Dragging it through an already exhausted process will not help," an expert said. 
"Pakistan was seeking a court of arbitration because only the proposed court had the authority to consider both legal and technical aspects of the dispute. A neutral expert could only consider the technical aspects," the daily said. 
Pakistan argues that the designs of the two Indian projects violate both legal and technical provisions of thetreaty. India, however, has opposed Pakistan's efforts for setting up a court of arbitration. 
Earlier this week, the World Bank announced pausing of the two separate processes initiated under the IWT to allow the two countries to consider alternative ways to resolve their disagreements. 
With PTI Inputs