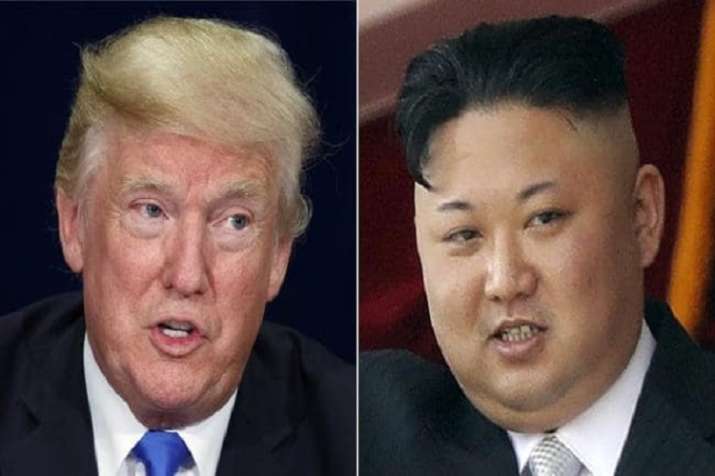 The White House said Thursday that  North Korea's failure to keep its word had led US President Donald Trump to call off his much anticipated summit with Kim Jong Un on June 12.
"There has been a trail of broken promises that gave the United States pause," said a senior White House official.
"President Trump is willing to pursue diplomacy as far as it can be possibly pursued," added the official -- who said the US leader had "dictated every word" of his letter to Kim cancelling the June 12 summit.
Pointing at what it called a "profound lack of good faith," the official said Pyongyang failed to turn up to a preparatory meeting in Singapore with the White House deputy chief of staff.
"They waited and they waited. The North Koreans never showed up. The North Koreans did not tell us anything -- they simply stood us up," the official said.
It was on March 8 that a delegation visiting from South Korea came to the White House to deliver a message from Kim Jong Un to Trump. The message conveyed from Kim was that he was committed to denuclearisation. He also pledged to refrain from any further nuclear or missile tests and said he understood that routine joint military exercises between South Korea and the United States would continue, he said. 
The official said the North Korean leader also expressed his desire to meet with Trump as soon as possible. "In light of all this, President Trump accepted Kim Jong Un's offer to meet in person," he told reporters hours after Trump in an open letter to Kim said he was cancelling his June 12 summit meeting with him in Singapore. 
Since that day, when Trump accepted Kim's invitation, the United States has made significant efforts to prepare for their meeting, and it has done so in good faith, said the official.
"But there has been a trail of broken promises that gave the United States pause. Last week, North Korea objected to a routine annual joint military exercise between the United States and South Korea. They called our exercises "provocative military disturbances." They cancelled their meeting with the South Koreans. That constituted a broken promise," the official said.
US officials "were promised by the North Koreans that international experts and officials would be invited to witness and verify today's demolition. 
"But that promise was broken. Instead journalists were invited and we will not have forensic evidence that much was accomplished," the official said.
"We certainly hope that's it's the case but really don't know."
Earlier on Thursday, US President Donald Trump cancelled June 12 summit with North Korean leader Kim Jong Un, citing "tremendous anger and open hostility" in recent statements from Pyongyang.
Meanwhile, North Korea on Friday said that it was still open to talks with the United States despite US President Donald Trump's threat of military action after cancelling their summit in Singapore.