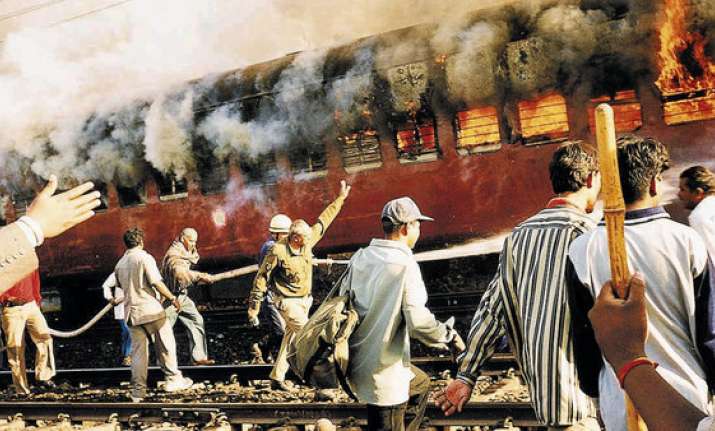 The British government will extradite on October 18 Indian national Samirbhai Vinubhai Patel, an accused in the post-Godhra riots case in Gujarat in 2002, an official release said on Monday.
The extradition of Patel from the United Kingdom is the first such case after the signing of the treaty between the two countries in 1992. 
His extradition to stand trial in India follows the government of India's request in this regard, a release by the Indian High Commission here said.
Patel is charged with various offences under the Indian Penal Code, along with 43 other accused, pertaining to murder, rioting and being a member of an unlawful assembly. 
Patel was arrested in India but released on bail. He jumped bail and escaped to the UK.
Earlier in July, the Gujarat High Court reversed the judgment of a trial court and held ten of the 27 accused guilty on the charge of killing a father-daughter duo at Meda Adraj in Kadi tehsil of Mehsana district during post-Godhra riots. 
A fast-track court in Mehsana had acquitted all the 27 accused on June 14, 2005.
The incident had taken place on March 3, 2002, a few days after the Godhra train burning incident.
A mob of around 200 persons encircled the victims Kalu Miyan Saiyed and his daughter Hasina Bibi in the compound of one Joitaram Prajapati in the village, and burnt them alive.
Six eyewitnesses testified against the accused.
The state government and complainants had challenged the trial courts verdict.
The HC had convicted ten people under sections 302 (murder), 148 and 149 (unlawful assembly) and 436 (mischief by fire) of IPC.