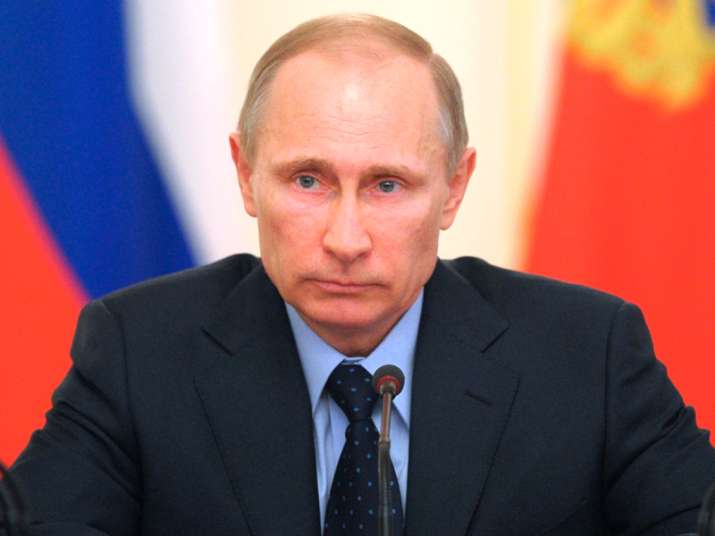 Russian President Vladimir Putin today condemned the missile attack by the Unites States on a Syrian airbase last week. 
In an interview, Putin said that the development was clear evidence of international law violation by Washington and that the 'trust' between the two countries 'deteriorated' further under President Donald Trump.
"Where is evidence that the Syrian troops used chemical weapons? No evidence. And what about violation of the international law? It is an obvious fact. What was the reaction of the NATO allies? All of them are nodding like bobble heads," Putin said.
"One could say that the level of trust on a working level, especially on the military level, has not improved but has rather deteriorated," Putin added.
The US has alleged that the Assad regime was behind the chemical attack last week on the town of Khan Sheikhun that left 87 civilians dead including children. It had even claimed that Russia was kept in loop by the Syrian government before the attack.
Immediately after this, the US military fired missiles at a Syrian air force base which was used by the Syrian government forces to launch chemical weapons in the opposition-held territory.
However, both the Russian and Syrian governments had flatly denied the allegations.
Earlier in the day, US Secretary of State Rex Tillerson met with a stern scolding by Russian Foreign Minister Sergey Lavrov as the two leaders convened for a full day of meetings in Moscow.
Lavrov criticized the US for airstrikes and warned that similar action was unacceptable to Moscow.