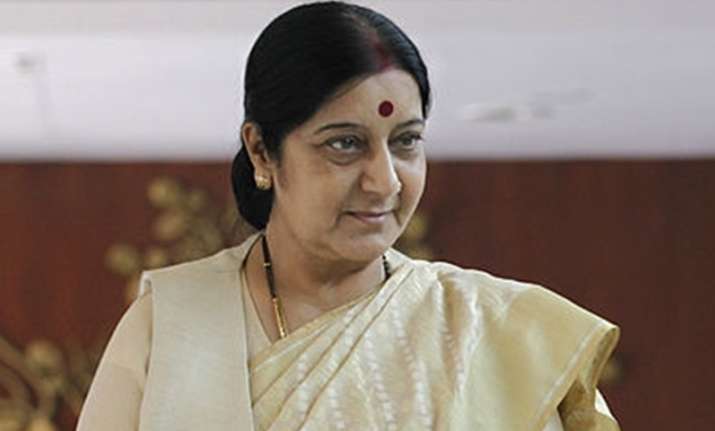 Indian External Affairs Minister Sushma Swaraj arrived here on Thursday on a two-day visit during which she will reach out to CPN-UML leader K.P. Oli ahead of government formation in Nepal.
State Minister for Finance Udaya Sumsher Rana, Indian Ambassador Manjeev Singh Puri and Nepalese government officials welcomed Sushma Swaraj at the Tribhuvan International Airport.
In the evening, she will begin her engagements with a meeting with Oli and a high-level delegation of the Communist Partty of Nepal-Unified Marxist Leninist (CPN-UML) leaders.
The CPN-UML will host a dinner in honour of Sushma Swaraj and her delegation. 
The meeting between the CPN-UML leaders and Sushma Swaraj comes at a time when Oli, whose ties with the Indian leadership have been cold, will be leading a new government in Nepal. Oli in contrast is seen to be friendly towards China.
After meeting the CPN-UML leaders, the Indian Minister will meet Madhes-based leaders. 
Sushma Swaraj will also meet President Bidhya Devi Bhandari, Prime Minister Sher Bahadur Deuba and Chairman of the CPN-Maoist Centre Pushpa Kamal Dahal 'Prachanda'.